Unlock Your Potential for Healing
Join the MIND-BODY-SPIRIT healing Program
Discover the Power of Community & Healing
Are you on a healing journey and have felt like you've spent years trying to put the puzzle pieces together? And you're still struggling....
You are filled with strong emotions that seem to rule your life. It's getting more and more difficult to cope.
You aren't sure how you can keep going this way. Your stress continues to rise and everything new you try seems to fail.
▪ Feeling lost & unsupported
You lack healthy relationships and many of your relationships are actually just toxic.
Are you struggling with fatigue, chronic pain, or maybe an autoimmune disease?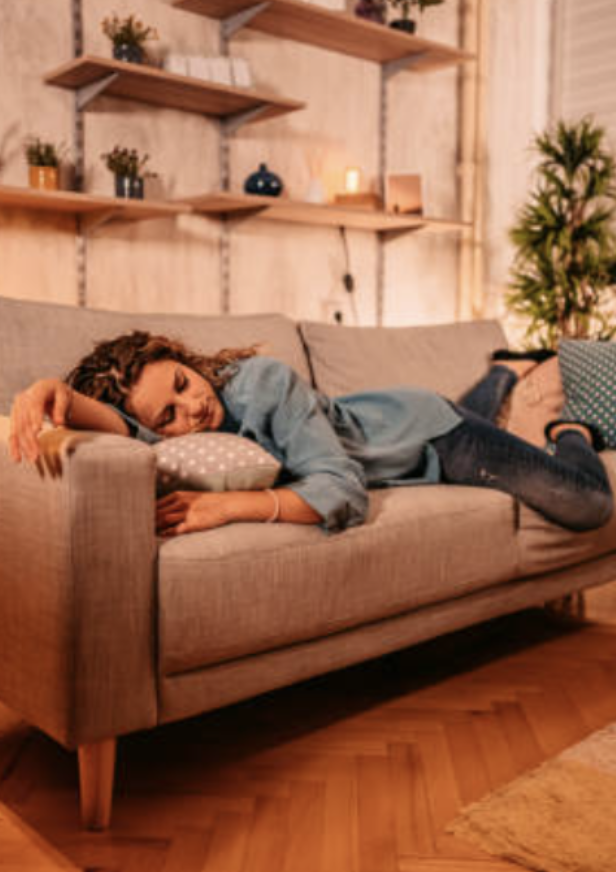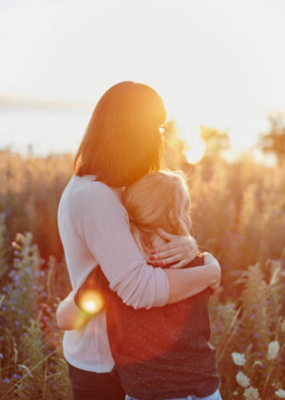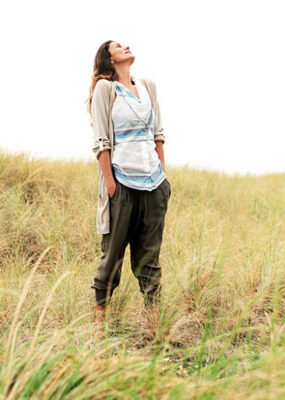 How would your life look different if you could...
▪ Better handle tough emotions
What if instead of crying endlessly and feeling hopeless, you could take a deep breathe and figure out a new way to handle those big emotions?
▪ find the words to express yourself
What if you could finally learn to release the heaviness on your heart?
▪ Find your purpose & feel confident in the future
What if you could start to put together the puzzle pieces in a way that makes sense? And actually feels really good?
▪ Heal your mind, body, and spirit
What if you could start to heal your mind physically and start to take full ownership of your life?
How would you show up as a mom when you begin to heal your heart?
break generational trauma
If you've suffered from childhood trauma, the impact is far-reaching and far too often overlooked by healthcare providers.
This leads to years of struggling to find help, support, and answers so you can start to live instead of merely surviving.
I've been there and that's why I designed this program for busy moms on a healing journey.
How much longer can you keep going this way?
Mind-Body-Spirit healing cohort program
Access a 6-week online program designed specifically for busy moms. You just need to commit to 15-minutes a night, and a 1-hour weekly group session. The rest is up to you. 
Trauma survivors struggle with relationships yet we deeply crave connection because that's a natural survival instinct. In this safe, supportive community, you can practice your newly learned skills without judgement.
As a cohort program you are connected with like-minded women going through the same journey. You will build like-long bonds that will further support your healing.
Trauma changes you and that's why this program is different. We make sure that you feel safe and supported while helping you stay accountable to your goals.
A comprehensive approach to healing
A trauma-focused healing program designed especially for you. Support, education, community, care, and healing you deserve.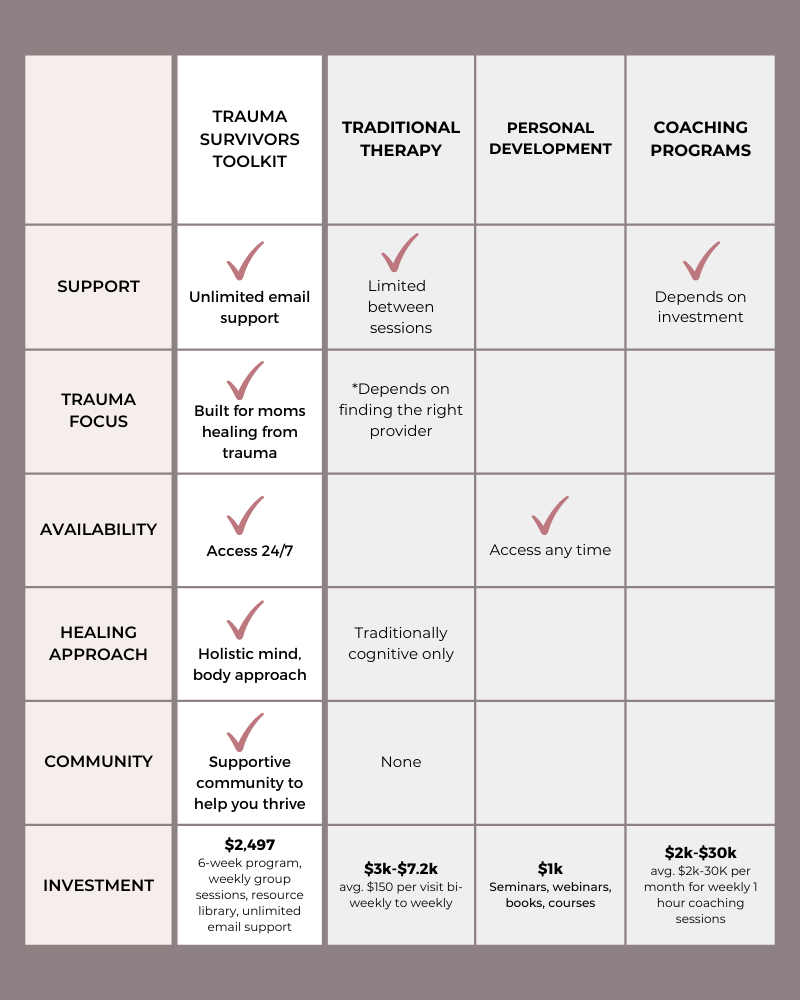 Mind-Body-Spirit Healing: Building a Strong Foundation
6-Week Program Lessons (Video, Audio, Articles)

Weekly Group Interactive Transformative Activities

Guided Meditations & EFT Training

Weekly 1-hour Group Coaching

[BONUS] Meditation Library

[BONUS] Meditation for Beginners Mini-Course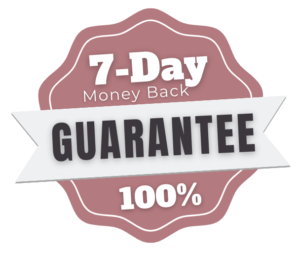 7-Day Money Back Guarantee
I don't want unhappy money or unhappy clients. If this program doesn't meet your expectations for any reason, then reach out to us, hello@awakenedmomlife.com, and we'll refund your money. No questions asked.
Why 7 days?
Out of respect for the class and the women engaging in the program, I want to be fair and make sure students are committed to the program and not joining to casually view the content and leave. 
I'm happy to chat and answer any questions you might have. You can also explore the Academy and learn more about me here.
Fill out the form below to get the conversation started. We can connect in any way that makes you comfortable (phone, video, email, text).