As a high-achieving woman, what is a life lesson that has helped you most on your personal growth journey? I asked women CEOs and founders this question for their best tips. From prioritizing your wellness to valuing your time, below are several life lessons that can help guide you on your journey of personal development.

Here are 12 life lessons from high-achieving women:
1. Make Your Own Wellness a Priority
If I don't actively participate in taking care of my physical and emotional health, it's not going to take care of itself. Most people who experience burnout are not aware of it until it's happening. I am great about telling my team to make time for themselves and to set boundaries for work-life balance, so I try to be just as kind to myself.
For example, I made a commitment to taking hot yoga classes consistently because I have hip and lower back pain. Today marks the seven month anniversary of going to these classes 4–6 times a week. It has been a challenge to make it work with my busy schedule, but this focus has helped me through some major business changes and managed my stress.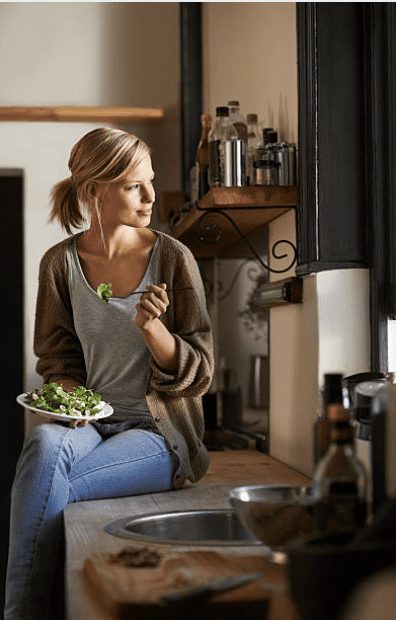 I think it's important as a leader to set an example for my team and the people around me.
Jessica Miller-Merrell, Founder and Chief Innovation Officer of Workology
2. Trust in Yourself
As a high-achieving woman, one life lesson that has helped me most is trusting in myself. That sounds obvious, but it isn't always when you're in the thick of it. Time and time again, unfortunately, you will be tested. People will attempt to discredit you simply because you are a woman. People will judge you based on your appearance more than your skills. People will oftentimes assume things about you without first getting to know you.
When these things happen, you must trust in yourself. Trust that you are qualified. Trust in your knowledge and your skills. Your input matters.
Our society also makes it very easy to pin women against women, and that is truly a disservice to all. Empower each other. Stand up for each other.
Trusting in yourself will inspire other women to do the same in all aspects of their lives.

Erin Sullivan, Digital & Inbound Marketing Manager at University of Advancing Technology
3. Believe You Matter
It feels cliché to say this, but us women still have a tendency to sacrifice our passion, our purpose and our well-being to ensure that others have what they need. The best lesson I finally learned was that when we don't value ourselves, others will not value us or our work either. Let your career goals shape your strategic career-plan. Embrace opportunities for yourself as well as the people you lead or work alongside.
Treat yourself and your career as if they matter—because they do! And so do you
Sarah Ratekin, Chief Happiness Officer at Happiness Is Courage

4. Remember There is No "Right" Way
I struggled with my career for years because I thought I had to work for someone else before I could start my own business. I knew I wanted to be a writer, but I couldn't find work as a writer working for someone else. So I bounced around for a bit doing things that didn't bring me joy. None of the jobs I had ever felt right for me.
But once I started making my own career path—not working for someone else—everything fell into place. Suddenly, work felt right! Building and growing my business was easier than trying to fit into a role that someone else had created. Now, six years later, I work a 4-day work week, make my own schedule, choose my own salary and live life on my own terms. Sometimes, the right way for others isn't right for you.

Alli Hill, Founder and Director of FreelanceSpeak
5. Know Who You are
The most powerful life lesson that propelled my achievements was understanding the value of knowing and amplifying all of my strengths, identifying the areas where I needed support to show up as the best version of myself and unapologetically asking for what I needed.
The process of understanding that and acting on that knowledge, especially as a high-achieving woman who is also neurodiverse, accelerated my success and activated a level of clarity and alignment where opportunities now often fall into my lap.
Masking, distorting, hiding or rejecting any part of who you are results in masking, distorting, hiding and rejecting all of your gifts and potential opportunities to design an authentic life of joy and fulfillment.
For me, the best part of this lesson is demonstrating to my children the importance of self-knowledge, self-love and self-advocacy that comes when you live up to your full potential and have complete agency in designing an authentic life of joy, purpose and fulfillment.

Tara Marshall-Hill, Founder and CEO of Sindano™
6. Trust Your Gut
Trust your gut by choosing instinct over logic. When you come up against an obstacle, don't try to push through it or force it—explore it and then choose the decision that feels best. Once you make the decision, just keep going and moving forward.
People will try to give you all sorts of advice, so be cautious, listen to them and marinate in the advice, but act on what feels right—not what you SHOULD do.
Hannah Austin, CEO and Co-Founder of SheShatters LLC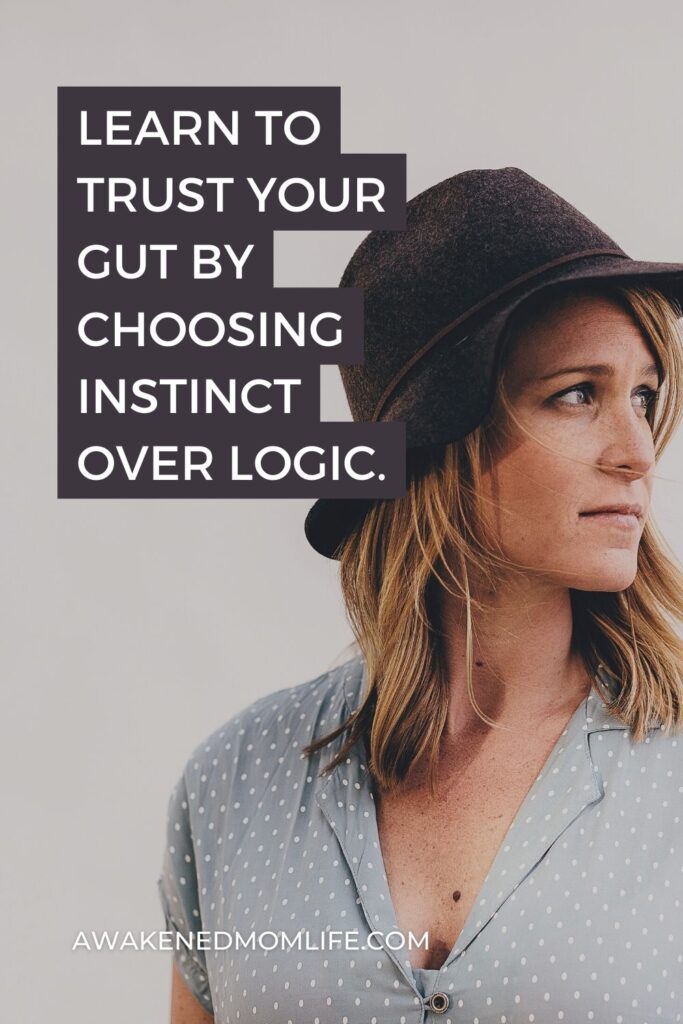 7. Ask for Opportunities
Advocating for your team, your kids, your friends or your family comes so naturally, so why did I find it so hard to raise my hand for myself?
Earlier in my career, I remember being worried that my boss would think I was overstepping my position, they would say no or I would make excuses and tell myself that I needed to earn my place. I wanted to be an active executive and needed those learning opportunities. I just didn't quite know how to do it.
The path is really quite simple—just ask. If you never ask, your odds of someone saying no will always be 100%. Whether you want a promotion, a seat at the table or are seeking a growth opportunity—step up, raise your hand and advocate for yourself.
The more you do it, the easier it gets. Don't wait for an invitation—asking has opened doors to key meetings and boardrooms I would have never been granted entry to. Not only did I gain valuable exposure, I also gained access to executive mentors and thought partners.

Lorey Zlotnick, Chief Marketing and Brand Officer of Zequity Marketing
8. Persist and Prosper
I launched my company in February 2020 as the world was unknowingly on the verge of a global pandemic. We had the right industry—wearable cool therapies for orthopedic injuries, heat stress, menopause and MS—but the absolute wrong timing as we shuttered the plant in March. We reopened as a critical medical manufacturer but couldn't get any new products in front of healthcare providers.
So with a factory full of raw materials, and no hospital or clinic customers, we turned our business strategy on its head and landed appearances for our products on "Good Morning America," "The View," QVC and other local TV shows. Our lesson: keep going, keep trying and persist—which is tattooed on my wrist in Chinese—and you will prosper.

Tammy Lee, CEO of Xena Therapies
9. Follow Your Roadmap
In order to follow your roadmap, ensure that you know your mission statement and goals, and only take projects aligned with your overall plan. Take steps every single day towards your vision and stay focused on what you want. Ultimately, strong habits and routines provide the momentum that keeps you moving forward.
Reflect on your progress and course-correct if you need to. It is the road less traveled but well worth the ride.
Patty Hedrick, CEO and Founder of Med Legal Healthcare Consultants
10. Get Support
As a single mother of three amazing children—now adults—achieving success and having a "mom's peace of mind" wasn't something I could do alone.
Early on I learned that you're only as good as your support system. Childcare, mother's helpers, babysitters and family all played a critical role in creating an ecosystem of "mom and career." Thankfully I cultivated a large support system, but it takes time and I made a lot of mistakes along the way.
Recently, my 86-year old mother reminded me of a time 20 years ago when my daughter was just 12 months old. "Wow, Susan," she said, "I remember watching your daughter when she just started walking and you were in India!" I thought "Wow, did that really happen?"
I am so thankful to those people today, and often share with young mothers that balancing a career and children is hard, but never impossible. Cherish the people that help you do what you do, because without their help, being a single mother with a rising career is almost impossible.

Susan Kayata, Grayson Consulting & Design
11. Count Your Gratitudes Often
When people say life is short, they're not joking. I've been brought up to believe that your value comes from being a good wife, a parent and successful in your chosen career. I spent my life working feverishly and missed out on many things that would have brought me greater joy. My delusion was that I had a higher value because of the time and energy I had put into my career.
After losing a few people who were incredibly meaningful in my life, it dawned on me that their lives were all too fleeting, and now they were over. The true understanding of this life is knowing when to stop and live life in a manner that satisfies the deepest part of your soul.
When we do finally slow down and look back at what we have accomplished and at what cost, there shouldn't be a regret that we lived to work but forgot to live our fullest and best life.
Shelley Scott-Mahoney, CCO at Startup Studio Group
12. Value Your Time
Oddly enough, a turning point in my career was a particular Halloween when my kids were young. In a meeting with multiple execs far higher on the ladder than myself, one of the EVPs said "I can continue at 5:30 if you can." My heart sank. As I was about to give in, another woman closer to my level said "Sorry, that doesn't work for me, but I have time Monday at 10."
The execs looked at each other, nodded and from that day forward treated her like she was worthy of the same respect as they were. After that, I realized my time had worth too. And when I treated it that way, others did too.
Regina Pareigis, CMO of PeerTown
---
---
---