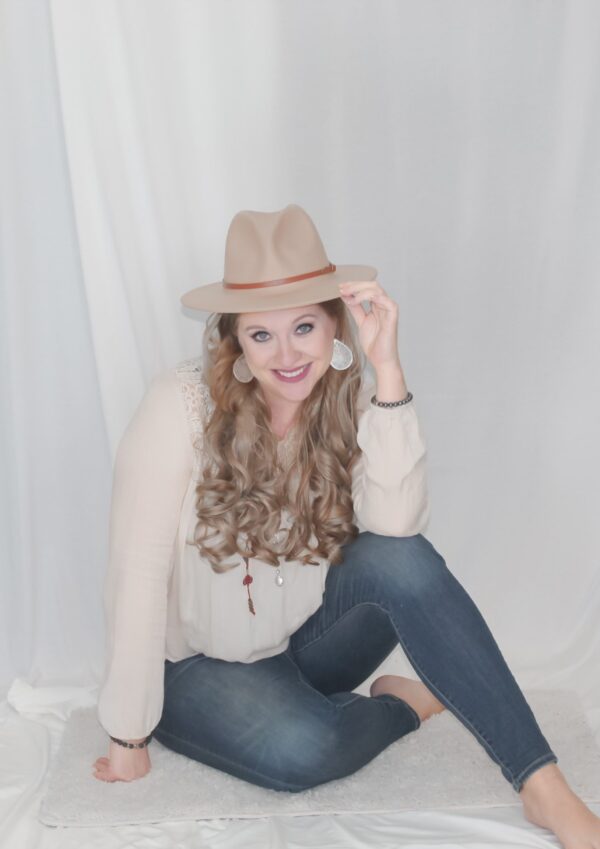 From Breakdown
to Breakthrough
My life hasn't been easy. I wasn't born with a silver spoon in my mouth. As a child, I knew we were grateful to have food on the table. And I didn't have much guidance or affection growing up. Feeling unsure of myself, I made decisions that created more pain. I didn't know any better at the time.
Growing up, I wouldn't have comprehended how my life was about to unfold. Years of struggle, depression, anxiety, and determination. Seemingly an odd combination. Yet, it was the determination that kept me alive, kept me fighting, and allowed me to find my truth.
To be honest, the determination at times kept me stuck. Why? Because I didn't realize that I was determined to stay a victim. I was determined to hold onto the very things that were causing me immense pain.
I want to share my journey with you in hopes that you can find yourself in it. We all go through different experiences, yet we are all very much alike deep down. We crave love, affection, and attention.
This is my story.

I hope it inspires you to recognize your own strength and opportunity.
Things hit rock bottom in 2008, it all started with a knock on the door. My world would never be the same again. When I opened the door, it was a police officer informing me "there's been an accident." My fiancé was driving my jeep and had been thrown from the vehicle. Consequently, he was airlifted to the hospital.
The blur of those days and even years after that led me to question my life, beliefs, and my self-worth. You see, two years before losing my fiancé, I lost my best friend in a car accident. As a result, I began to question if life was even worth living…
I was around 12 years, I remember sitting in the guidance counselors office again crying my eyes out. I couldn't even fathom an end of the emotional pain I was experiencing. 
Years of emotional neglect, manipulation, gaslighting, bullying, and physical abuse, took its toll very early. 
I was diagnosed with major reoccurring depression and severe social anxiety at the age of 16.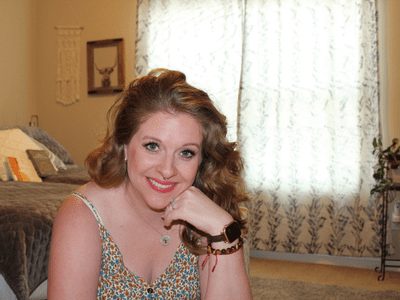 When I graduated high school, I was desperate to get away from home. Yet, the cruel irony is that I was raised in a co-dependent household meaning I didn't know how to cope alone.

Every time I returned home, I felt like a failure. I bounced from job to job as my depression ruled my life. 
Things continued to get worse. In 2006, my best friend passed away in a car accident while driving back to college. She was months away from graduating from Ball State University. Then in 2008, my fiancé (who helped me grieve the loss of my best friend) was in a car accident, after being on life support for two days he died on 4th of July.
My life spiraled. I was admitted to the psychiatric hospital after a failed suicide attempt.
This is when I began to finally see how I could improve my life.
I had overcome so much, yet I felt something huge was missing. 
Through years of therapy, reading self-help books, professional training, and attending seminars for personal growth I began healing…
Yet deep down, I still felt a disconnect.
I felt alone and misunderstood. Again, I felt like I was bound to never truly feel like I belonged anywhere.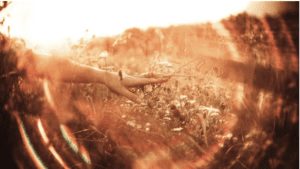 I craved more but felt I was supposed to be happy with what I had. I had survived incredible pain and tragedy, yet I was still unhappy. 
Deep down, I was yearning to connect with my purpose and contribute to the world in a bigger way… Finally, it all began to click.
I realized that I would always feel lost until I accepted that I needed to connect with my purpose and my truth.
We all have different passions and desires. I love to travel. So I decided I wanted to travel full time, so I started my own purpose-driven business and packed up my family, and we trekked over 4,000 miles, in two years, across the United States. Also, I love the ocean, so we lived in Maui, Hawaii, for six months.
I discovered the things that helped me feel alive, so I could make new choices. It started out slowly, setting boundaries, asking for my needs to be met, and speaking up for myself. Ultimately, I found what helps me feel fulfilled; I found the missing puzzle piece. Now, I help other women do the same thing.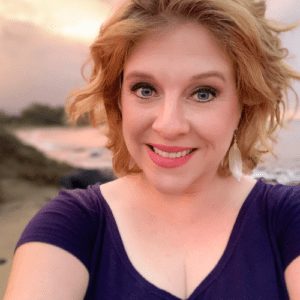 A Year of Adventure
Around the World
I was diagnosed with Endometriosis at 26, Fibromyalgia at 32, Chronic fatigue syndrome at 33, Hashimoto's Disease at 36, Functional Neurological Disease at 38. I've spent most of my life learning to cope with pain. I am an ambulatory wheel-chair user.
I've been to 35/50 states and I even lived in Hawaii for 6 months. Traveling is a way to experience the world outside of my own perception. I love seeing new cultures and embracing new thoughts, ideas, and wisdom from around the world.
After a life-long struggle with my health and being diagnosed with an autoimmune disease, I've turned to a holistic lifestyle which has made a radical impact.
I love learning about archetypes. They are incredibly helpful in understanding how we react to the world around us. I am an INFJ, the rarest of the Myers Briggs, MBTI personalities. 
Practicality mixed with a little bit of woo woo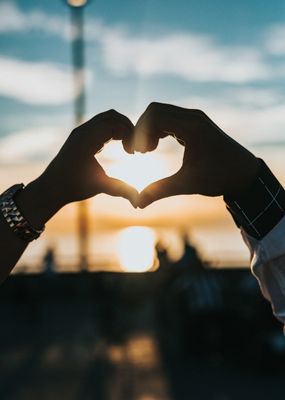 People often wonder if I teach all about woo-woo concepts. The answer is no. Actually, I focus heavily on Cognitive Behavioral techniques with a little physics thrown in. I love new-age spirituality, and while I do share some of these lessons, I like to share practical tools and the science behind why it works. I also share lessons based on Buddhist wisdom. Not religious theory or ideology, but simple philosophy to help you think outside the box.
Learn about Awakened Mom Life Academy