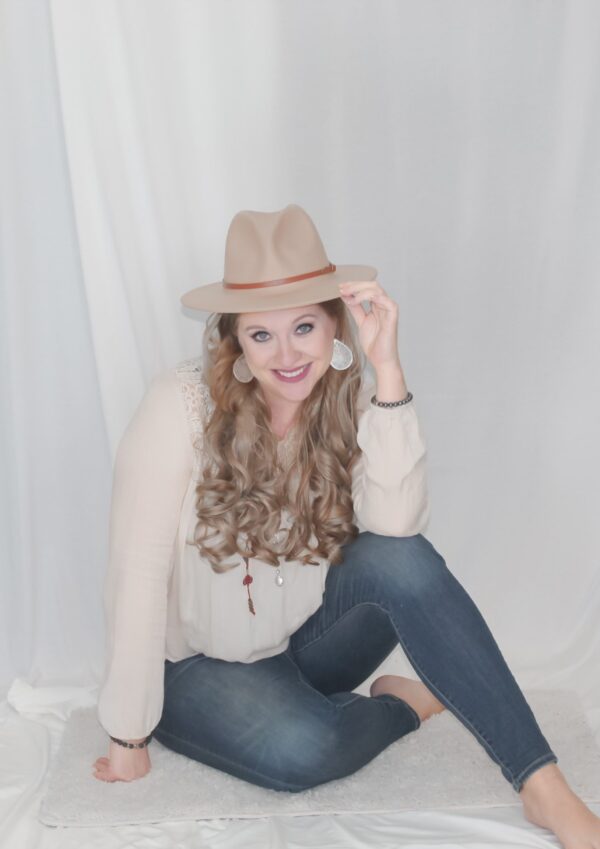 From Breakdown
to Breakthrough
My life has felt challenging from the start. I didn't have the privilege of being born into wealth and had to learn early on to be grateful for the food on our table. Unfortunately, I didn't have the guidance or emotional support that many children have, which left me feeling uncertain and lost. As a result, I made some decisions that caused me additional hardship. Looking back, I realize that I did the best I could with the knowledge and resources I had at the time.
As a child, I couldn't have imagined the twists and turns my life would take. I endured years of hardship, battling depression, anxiety, and more. But through it all, I clung to one thing: determination. That determination kept me going when nothing else could, and it eventually led me to discover my own truth.
However, I must admit that my determination sometimes held me back. I didn't realize that I was determined to stay stuck in a victim mentality, holding onto the very things that caused me pain.
Now, I want to share my story with you, in the hope that it will resonate with you and help you find your own strength. Though our experiences may differ, we all share a fundamental desire for love, affection, and attention.
This is the story of my journey, and I hope that it inspires you to recognize your own potential and the opportunities before you.
It all started in 2008, with a knock on my door. When I opened it, a police officer delivered the devastating news that my fiancé had been in a serious accident while driving my jeep. He was airlifted to the hospital, and my world turned upside down.
The days and years that followed were a blur, and I found myself questioning everything – my life, my beliefs, my self-worth. It was a feeling I knew all too well, having lost my best friend in a car accident just two years earlier. At times, I wondered if life was even worth living…
I was around 12 years, I remember sitting in the guidance counselors office again crying my eyes out. I couldn't even fathom an end of the emotional pain I was experiencing. 
Years of emotional neglect, manipulation, gaslighting, bullying, and physical abuse, took its toll very early. 
I was diagnosed with major reoccurring depression and severe social anxiety at the age of 16.
After finishing high school, I was eager to assert my independence, but I quickly discovered lacked the skills to cope on my own (turns out it was co-dependency).
As time went on, things only seemed to get worse. In 2006, my best friend died in a car accident on her way back to college, just a few months shy of graduation from Ball State University. Her loss was devastating, and I struggled to come to terms with it.
Then, in 2008, my fiancé – who had helped me through my grief – was in a car accident that left him on life support for two days before he passed away on the 4th of July. It was another devastating blow, and I found myself struggling to cope with the pain of losing someone I loved so deeply.
My life spiraled. 
Until one day, I was admitted to the psychiatric hospital after a failed suicide attempt.
It was there that I first saw a glimpse of hope—A different way to live my life.
I began exploring self-help books, professional training, attending personal growth seminars, and doing years more of therapy.
While I improved dramatically, I still always felt something missing. 
I felt alone and misunderstood. Again, I felt like I was bound to never truly feel like I belonged anywhere.
I craved more but felt I was supposed to be happy with what I had. I had survived incredible pain and tragedy, yet I was still unhappy. 
Deep down, I was yearning to connect with my purpose and contribute to the world in a bigger way… Finally, it all began to click.
I realized that I would never truly find my way until I faced my truth – the person I was meant to be, buried beneath the scars of childhood trauma and the falsehoods I had constructed to protect myself.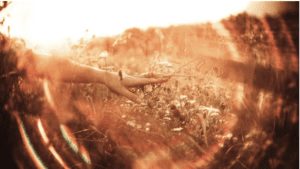 Only by embracing my authentic self could I begin to find my way out of the darkness and truly feel whole and happy.
I've been studying self-help, personal growth, psychology, neuroscience and trauma. Currently, I am pursuing a Masters degree in Neuroscience and Trauma.
States in America Explored
I travelled the US full-time for 2 years and even live in Hawai'i for 6 months. We trekked over 4,000 miles.
Years in Corporate America
I started my career as in intern for the Cincinnati Reds MLB team and worked my way up the corporate ladder as a Marketing leader in the edTech industry.
A Year of Adventure Around the World
A little more about me...
I was diagnosed with Endometriosis at 26, Fibromyalgia at 32, Chronic fatigue syndrome at 33, Hashimoto's Disease at 36, Functional Neurological Disease at 38. I've spent most of my life learning to cope with pain. I am an ambulatory wheel-chair user.
I've been to 35/50 states and I even lived in Hawaii for 6 months. Traveling is a way to experience the world outside of my own perception. I love seeing new cultures and embracing new thoughts, ideas, and wisdom from around the world.
After a life-long struggle with my health and being diagnosed with an autoimmune disease, I've turned to a holistic lifestyle which has made a radical impact.
I love learning about archetypes. They are incredibly helpful in understanding how we react to the world around us. I am an INFJ, the rarest of the Myers Briggs, MBTI personalities. 
Learn about Awakened Mom Life Academy