ACCELERATED RESULTS​ MASTERCLASS​
The Blueprint for creating radical change for Stressed out & Busy Moms
Stop swimming upstream and struggling trying to change your life. Enroll now and take another step closer to your dream life! ​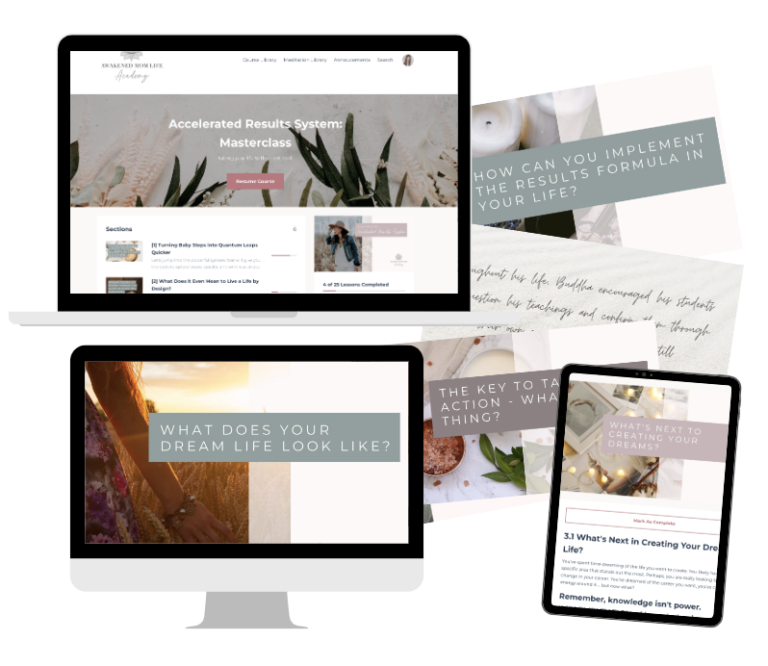 Does it feel like you are living the same day over and over no matter how hard you try to change?
You've been growing for so long, but you still feel so far away from where you want to be. I get it. 
It seems impossible to lock in the life changes you want no matter how hard you try.
It may be adjusting to a healthier lifestyle, becoming more assertive, or increasing self-esteem, but you feel trapped and unsure of what to do.
You're motivated but always wind up in the same place as you started…
Unhappy with your results and falling back into old habits.
You're focusing on changing external habits when you really need to change your internal thoughts.
You've been taught that motivation and willpower are enough to change, but it's a lie. That's why we see so many of our peers struggling too. We learned that you can make any change happen if you try hard enough. 
It doesn't actually work that way.
It's time to flip everything you think you know about creating changes in your lie. It's time to learn how to break old thought patterns so you can create new behaviors.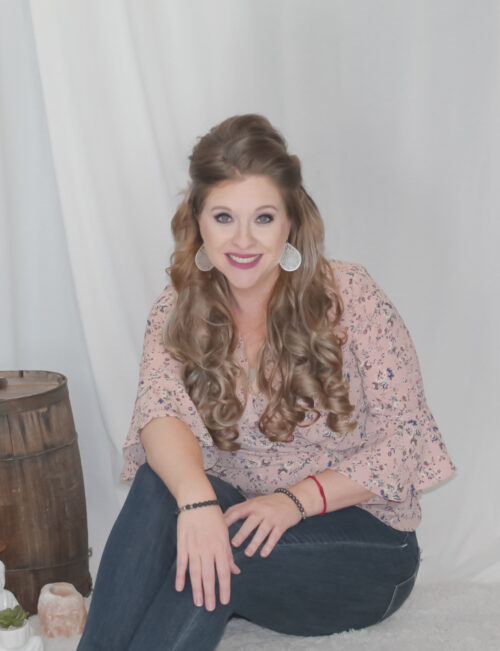 WIDOWED AT 24, SUICIDE ATTEMPT SURVIVOR, CHILDHOOD ABUSE, TO BEING DIAGNOSED WITH RARE NEUROLOGICAL CONDITION
During my journey, I have learned so many valuable lessons, but one of the most significant has been how to create sustainable, long-lasting changes without struggle and frustration.
My life was filled with depression and anxiety as I struggled to create the life I wanted. As I pushed harder, things got worse.
Like I wouldn't accomplish my dreams
Overwhelmed trying to make life changes
Defeated by my own mind
Flustered by my constant negative thoughts
I was stuck on a hamster wheel
Angry that I couldn't just make the changes I wanted (a new diet, setting boundaries, etc)
Fearful that my life would never truly change
Pushed harder and harder o create the changes I wanted
Spent all my time obsessing about getting my dreams to happen (with little success)
Pretended that I had my life together to hide my insecurity
Blamed my circumstances and people in my life for own unhappiness
Started to convince myself that I was doomed to be stuck forever
Does this resonate with you? You've come to the right place.
My life changed forever when I finally made the ultimate discovery
Having grown professionally and personally for years, I have finally figured out how we create long-lasting, sustainable change without so much struggle. The answer is based on science.
Today, I teach moms all over the world how to create results quicker and easier so you feel more fulfilled and accomplished.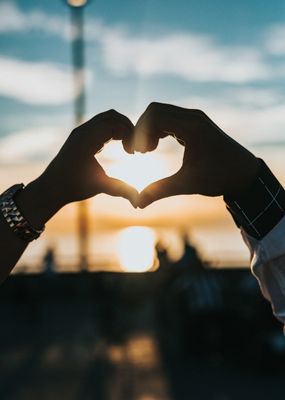 A science-backed blueprint to creating change is hands down the fastest way to get the results you crave so you can get ahead quicker and with less struggle.
A science-based blueprint for creating radical change can make your dreams come to life. Yet, that doesn't mean it's easy. 

By using actionable science-backed processes, you can create lifelong change if you take a hard look at your thoughts and behaviors.
This is how you create radical change quicker than ever before.
What will you learn in the Accelerated Results Masterclass?
Life keeps moving whether you want it to or not. If you aren't living a life by design, you're giving up your greatest gift. Learn how to effectively put together realistic & attainable blueprints for change in each of the 4 main areas of your life:

1. Health (physical, mental, emotional, spiritual)
2. Career/Vocation
3. Relationships
4. Lifestyle (time, money, freedom)
You cannot jump to the top of the mountain but you sure can get there more quickly with a clear straight path. Discover how to stop swimming upstream and finally unlearn bad habits, old paradigms, release limiting beliefs, and more.

Discover the secret to achieving greater results with less effort.
Has self-doubt held you back from living a life you love? You're human and it's natural.

Learn how you can be-friend fear to overcome your biggest challenges. Everything you desire in life is on the other side of fear. What would your life look like if you were to step past your fears with confidence, faith, and passion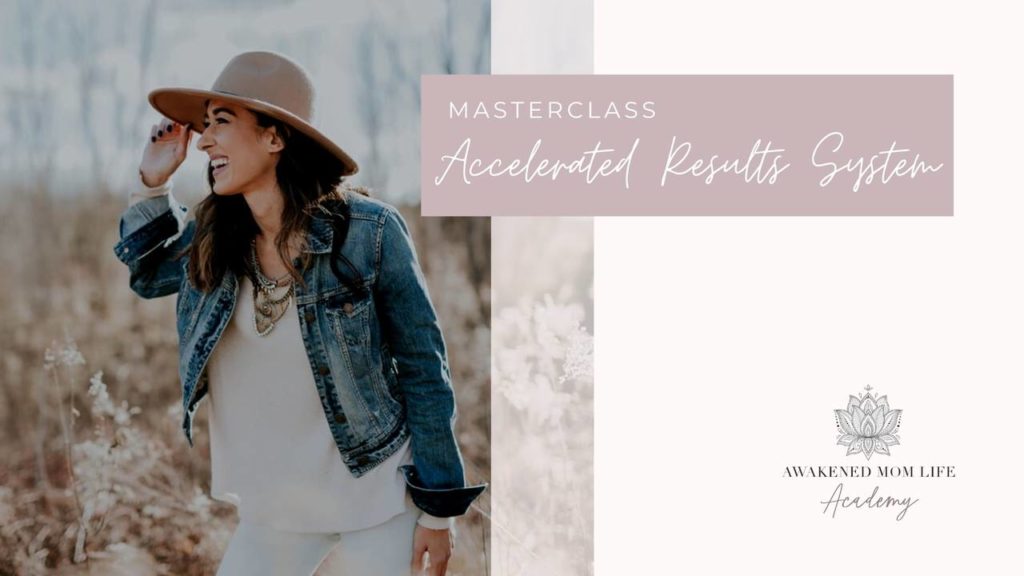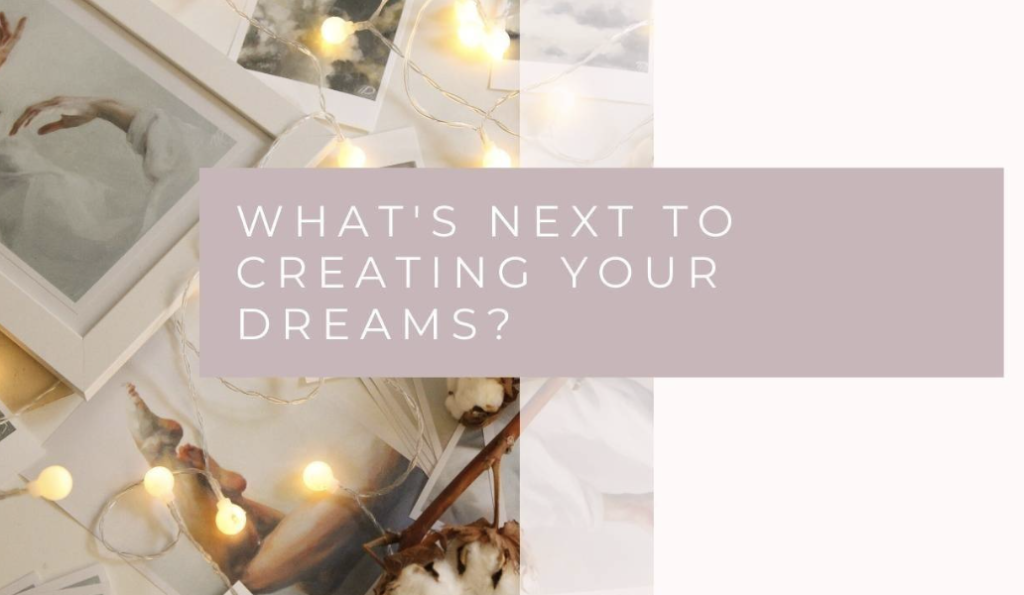 Here's exactly what's covered
In the Awakened Mom Life
Accelerated Results Masterclass
The program is made for busy moms. Lessons average 10-15 minutes to complete. No crazy long video lessons or endless reading.

Simply aim to commit 15-minutes a night to this program to see results.
Turning Baby Steps into Quantum Leaps Quicker
1.1 – Navigating This Course
1.2 – A Special Welcome & Notes
1.3 – The Right Tools to get Results Quicker & Easier
1.4 – The Proof is in the Pudding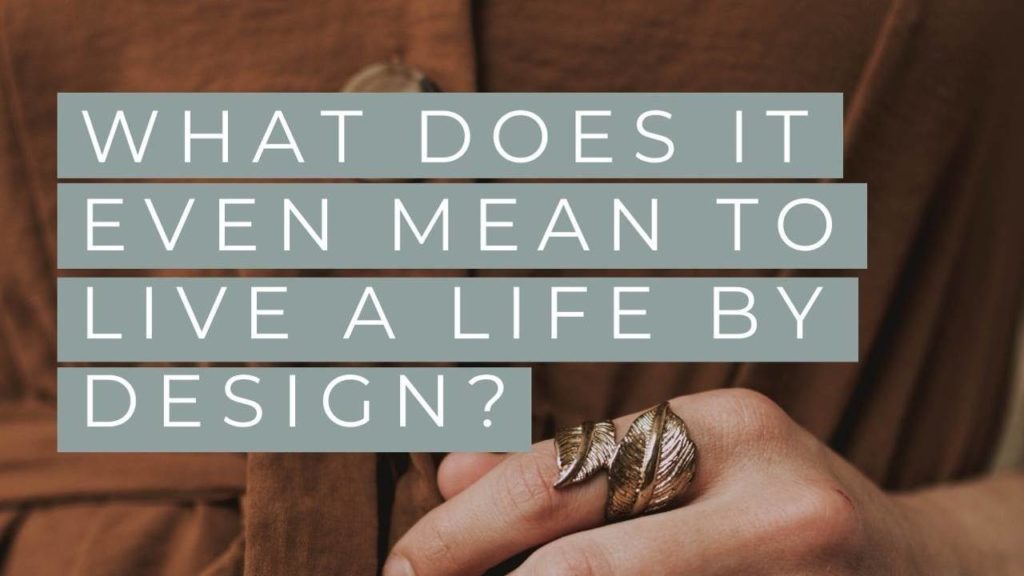 What Does it Even Mean to Live a Life by Design?
2.1 – You are Limiting your Dreams
2.2 – What's your Wooden Peg?
2.3 – What Would you Love?
2.4 – What Does Your Dream Life Look Like?
2.5 – What Does it Feel like?
Putting it Together with the Results Formula
3.1 – What's Next in Creating your Dream Life?
3.2 – Jumping into the Results Formula
3.3 – How can you Implement the Results Formula into your Life?
3.4 – Life Lessons from Chinese Bamboo
3.5 – Give yourself Grace
3.6 – The Key to Taking Action
3.7 – Write it Down [Journal]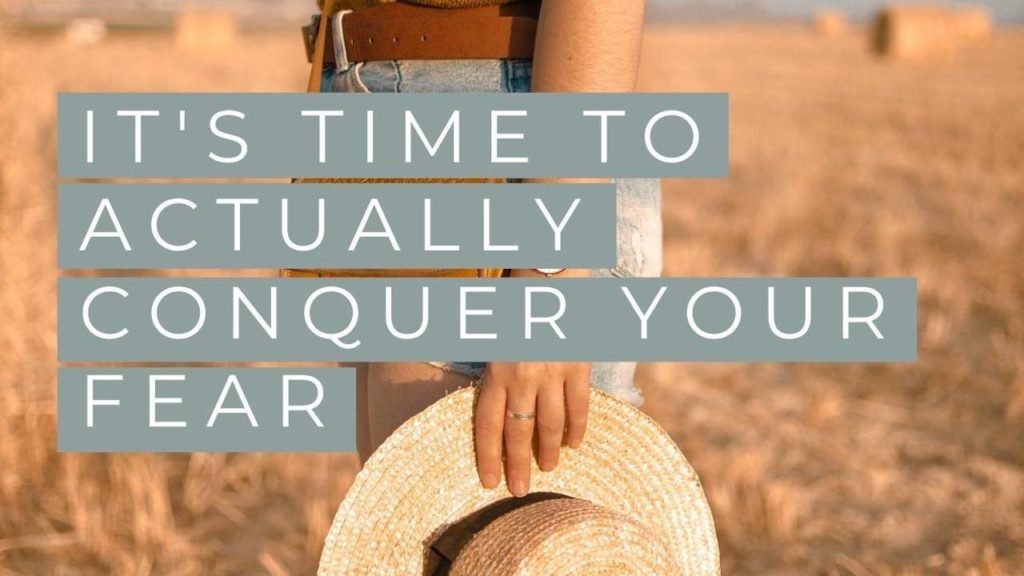 It's time to Actually Conquer Your Fear
4.1 – Your Inner Critic
4.2 – Moving Through Fear
4.3 – De-Constructing Fear
4.4- Exposure Ladder
4.5 – Write it down
15-minutes a night to change your life
Create quantum leaps in Days and not years
Enroll in the Accelerated Results Masterclass
You can continue down the road of trial and error, or reading more self-help books… 
Or you can get the science-based step-by-step blueprint to creating mindset shifts that produce radical changes in your life.
It's not enough to simply recognize your habits, you have to understand why you keep getting stuck
Stop struggling to create the life you crave (and deserve)
50%of women in the world say they've given up on their dreams and that they are unsatisfied with their lives
Studies found that 79% of women admitted to struggling with their self-esteem causing them to struggle to improve their lives
83% of women report being dissatisfied with how their bodies look and struggle with how to change it
Every day is a new chance to make a new decision. Will today be the day that you finally decide to embrace your worth and create quantum leaps with a proven blueprint?
This program is
PERFECT
for you if you are...
Committed and ready to make a massive change in your life
Can see a glimmer of hope in your future
Open to trying new ideas and processes
Are done feeling burned out and defeated
Ready to embrace what life has to offer
Willing to step outside of your comfort zone to create new results
This program is
NOT
for you if you are...
Afraid of trying new things to create change
Not willing to consider new ideas
Skeptical and constantly trying to find the flaws
Unsure if you are ready to commit to changing
Unwilling to step outside your comfort zone to achieve your goals
Not willing to do the hard inner work to create change
Say "hell yeah!" if you are ready to change your life just like these ladies…
"Through Kristina's guidance I have clarified my goals and objectives and just this afternoon submitted a proposal for work with my ideal client, I felt comfortable presenting it with limits and authenticity. I am very excited to see what the next few weeks with her program reveal to me about myself and really looking forward to this next chapter of my life where I am more comfortable in my own skin. Thank you!!"
Margot
Business Owner
"Kristina is a natural leader, who excels at connecting with people and helping them reach their full potential. She is a great motivator, and her enthusiasm is contagious!"
Ann
Writer
"Kristina is a fantastic teacher. She is a loving, kind, kick-in-the-pants leader who not only inspired me to dream bigger, but showed me how I could actually make those dreams into a reality. She is a great combination of encouragement and practicality who brings serious results!"
Courtney
Business Owner
"I was experiencing a lot of work related stress and anxiety which was affecting my personal life and my health. With Kristina's guidance, I found a path that has brought me more satisfaction in both my professional and personal life. She helped me identify my strengths without focusing on my weaknesses. She helped me put together an action plan with realistic goals that helped me become a better employee and better person overall."
Kelsea
Marketing Manager
"Kristina, you embodies what it is to be a strong woman, and you always advocate for what you think is right, both on a professional level and a human level. As a woman who still struggles to feel like I belong in the tech world and who still struggles to find my voice, I look to you and remember that I belong here and that I can achieve greatness. So thank you for being such a positive role model to me and for just being you."
Sarah
Web Engineer
I know what you may be thinking…
Why don't I just go out and read some more books on this? Maybe try something cheaper?
I hear you.
Ultimately, it comes down to what is most efficient. I'm the kind of person who likes to get to the point as soon as possible and hates wasting time.
Actually, in my professional career before teaching, I was an optimization expert; I love to apply my passion for efficiency to mindfulness and personal growth. 
With that said, this is the FAST TRACK to creating quantum leaps that radically shift your life.
Science-Based Blueprint for change #1
Less Struggle, Quicker Results
Using this science based approach to change, you will understand why you've been defeated in the past.
Using your natural patterns, you'll learn how to change your brain to achieve the results you want.
Science-Based Blueprint for change #2
Research has shown that emotions play a large part in how our brain stores and creates memories, thoughts, and behaviors.
Harnessing emotions to create faster change is a natural superpower.
Science-Based Blueprint for change #3
Once you begin to see the patterns behind your behaviors, you can apply this science-based blueprint to any and all areas of your life.
This blueprint can be used by anyone with an open mind to create change.
There are two ways to get started with the Accelerated Results Masterclass
Accelerated Results Masterclass
Payment
Plan
Training Modules (Video, Audio, Articles) Over $4,997

Transformative Activities & Guided Prompts $497 Value

Guided Meditations & EFT Trainings $697 Value

Unlimited e-mail support $1,497 Value

[BONUS #1] EFT for Self-Confidence $47 Value

[BONUS #2] EFT for Getting Unstuck $47 Value

[BONUS #3] Releasing Negativity Guided Meditation $47 Value

[BONUS] #4 Loving Kindness Guided Meditation $47 Value
Accelerated Results Masterclass
Pay-in-full
Training Modules (Video, Audio, Articles) Over $4,997

Transformative Activities & Guided Prompts $497 Value

Guided Meditations & EFT Trainings $697 Value

Unlimited e-mail support $1,497 Value

[BONUS #1] EFT for Self-Confidence $47 Value

[BONUS #2] EFT for Getting Unstuck $47 Value

[BONUS #3] Releasing Negativity Guided Meditation $47 Value

[BONUS] #4 Loving Kindness Guided Meditation $47 Value

Save over 10% with Pay-in-Full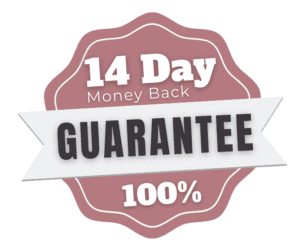 14-Day Money Back Guarantee
I don't want unhappy money or unhappy clients. If this program doesn't meet your expectations for any reason, then reach out to us, hello@awakenedmomlife.com, and we'll refund your money. No questions asked.
I want you to consider this an investment in your future, not a cost. Because this will change your life forever. This program will have a lasting long-term impact on every area of your life.
Look at it this way, you have three options.
You can spend months (or even years like I did) piecing together the entire process by yourself. You can purchase other individual online courses, go to retreats, buy more self-help books.
But you and I both know that would cost THOUSANDS and take YEARS. (Trust me because that's what I did.)
Or worse…
You don't do anything, and continue living in a cycle of burnout where you have a mental breakdown when things become too much. You take a break (start a new job, take a vacation, etc.) and start the cycle again, climbing the emotional rollercoaster of burnout. It starts out okay but it always reaches the top and you come barreling back down.
Or best case scenario, you do something today that will radically improve the rest of your life.
You can live life on your terms, happier, healthier, and balanced. You'll have the tools to become more resilient in the face of any chaos thrown your way. The investment is just 4 payments of $197 or you can pay in full to save.
Plus, I offer a 14-day money back guarantee.
I know making an investment like this is scary (again, I know, I've done it myself!) and I want you to feel good great about your decision.
act now to recieve this special bonus offer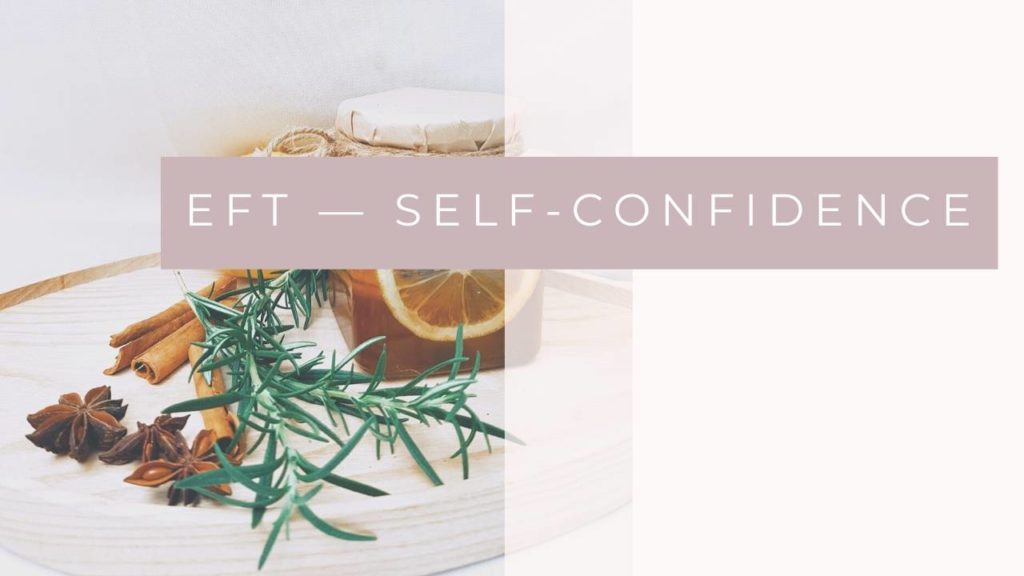 EFT For Self-Confidence ($47 Value)
Discover how to use EFT (Emotional Freedom Technique) to heal and shift your energy for increasing self-confidence.
eft for getting unstuck ($47 Value)
Discover how to use EFT (Emotional Freedom Technique) to heal and shift your energy for releasing the feeling of being stuck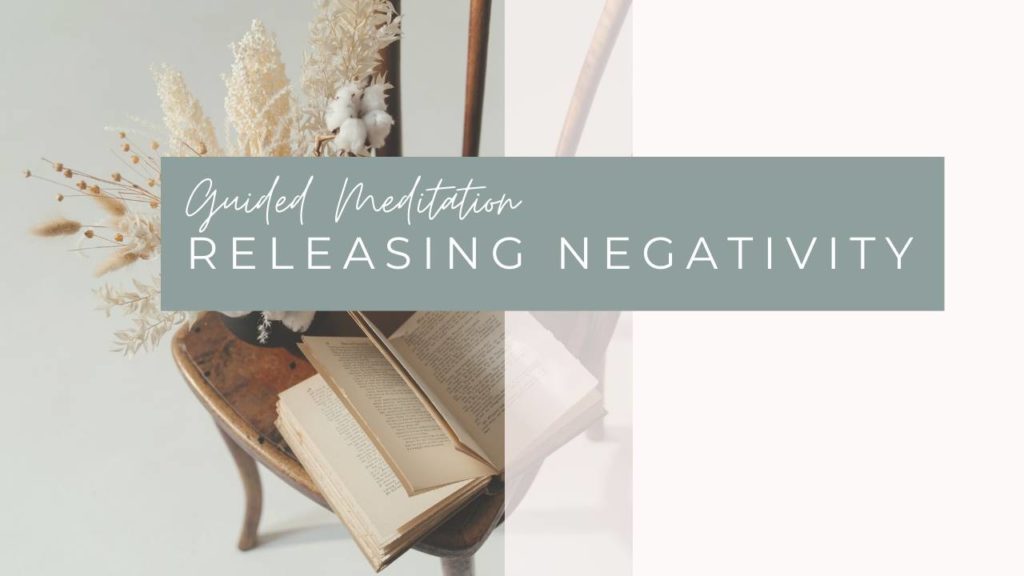 Releasing negative thoughts guided meditation ($47 Value)
Use this meditation when you can't seem to slow down your mind.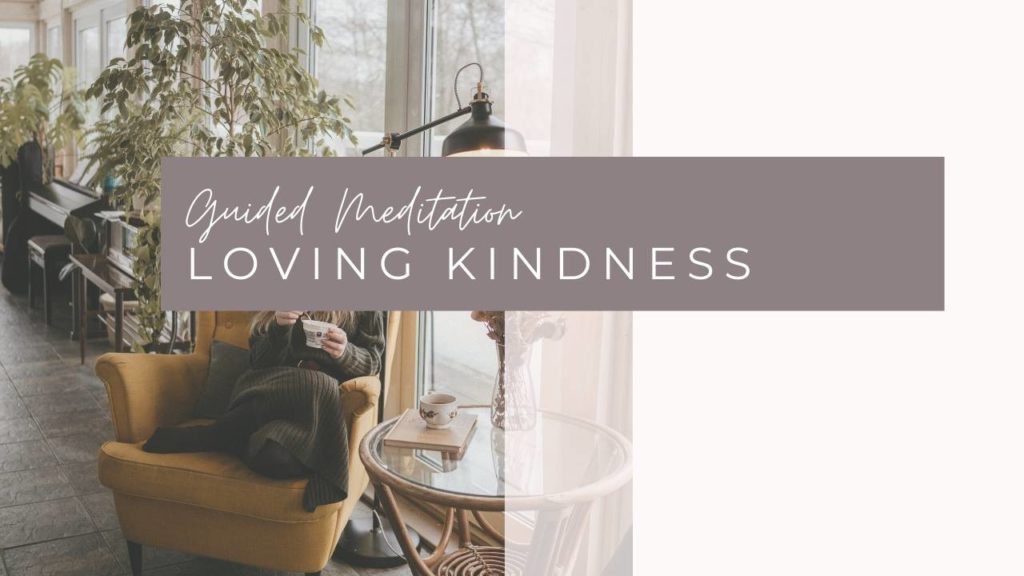 Loving kindness guided meditation ($47 Value)
This guided practice focuses on bringing loving kindness into your life for more inner peace.
Get Started in the ACCELERATED RESULTS MASTERCLASS & Enroll Today!