As a busy mom, you have a lot on your plate and sometimes your balance, well-being, and growth can take a backseat. But you don't have to sacrifice your family for your personal growth anymore.

Over the past decade, I struggled to figure out how to balance growth and creating life long change. Until one day, after years of studying, professional training, certifications, and most importantly life experiences, I figure it out. The key to change lies in a simple blueprint.

This is a repeatable, reliable system for change and can be applied to all areas of your life.
Accelerated Results System™
A blueprint to getting results quicker

COMPONENT 1: LIVING LIFE BY DESIGN
Life keeps moving whether you want it to or not. If you aren't living a life by design, you're giving up your greatest gift.
It's key to learn how to effectively put together realistic & attainable blueprints for change in each of the 4 main areas of your life:

1. Health (physical, mental, emotional, spiritual)
2. Career/Vocation
3. Relationships
4. Lifestyle (time, money, freedom)

COMPONENT 2: RESULTS FORMULA
You cannot jump to the top of the mountain but you sure can get there more quickly with a clear straight path. Without the results formula, you are swimming upstream. This is why it's so hard to break old habits, get rid of old paradigms, and release limiting beliefs.

This is the secret to achieving greater results with less effort.

COMPONENT 3: CONQUER YOUR SUBCONSCIOUS FEAR
What's really holding you back in life? You've overcome so much already, maybe you are having a difficult time even recognizing what fear might be holding you back.

I will teach you how to recognize and embrace you fear.

Let me ask you, what would your life look like if you were to step past your fears with confidence, faith, and passion?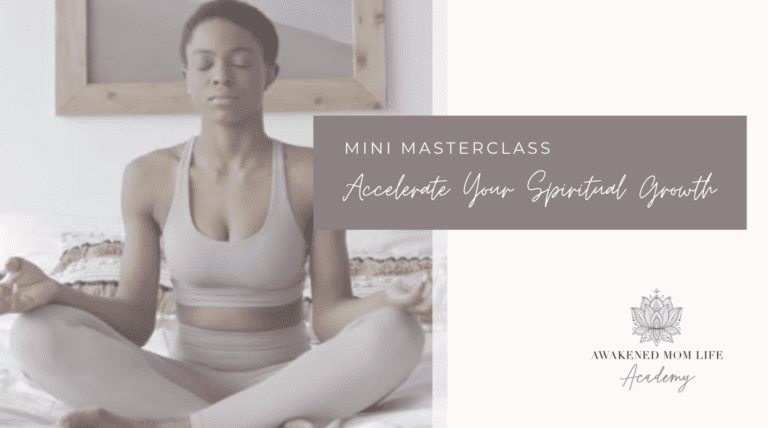 Do you crave change in your life? Ready to create a plan to living your dream? Check out the Accelerate Your Results Masterclass.