You used to be so full of life, energy, and passion... but you feel like you have lost that part of yourself. Anymore, it seems that your life and happiness take a backseat to everything else.

Starting today, are you willing to spend 15 minutes per day on your wellness, growth, and happiness?
I know you feel that pull deep within for more and you can't figure out what it is. Your inner voice is the foundation of you relate to the world. I want to show you how you can begin to create shifts in your life by starting with a few simple tools.
In this guide, I will walk you through the foundational steps to understanding exactly what's holding you back. You'll get practical steps to shift your habits and create real change.
You know you are meant for something greater in this life, but it feels like the weight of the world, stress, and lack of free time hold you back. If you will commit at least 15-minutes a day for the next 30 days to this Guide, these tools will help you gain a deeper understanding of how to reach the next level without spending years struggling.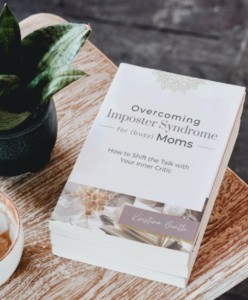 THE DEFINITION OF INSANTIY IF DOING THE SAME THING OVER AND OVER AGAIN AND EXPECTING DIFFERENT RESULTS​
You get to decide. Are you going to give energy to your old ways or new ways?
Stop living only
half your potential
This Guide is for you if you:
Are short on time but crave change

Want to break out of your rut

Want to live more authentically & true to you
Crave the opportunity to explore your purpose

Want to understand how to work with the Invisible Laws of Success and tap into the Universal Source
This Guide is NOT for you if you:
Aren't willing to commit the time to actually do the work
Not willing to be open-minded about new ideas
Not able to accept that you don't have all the answers
Are comfortable exactly where you are in life
Expect change and growth to be easy
Re-ignite the fire within
Your inner critic is holding you back in ways you can't even begin to imagine. I know because I've been there. Let me show you a new way to relate to life and yourself.