Most people can agree that parenthood is challenging, especially when you do it all on your own with little help. Single moms are hands down some of the most badass people I've ever met. Raising a child alone while navigating your personal development, personal life, career, and relationships is a tough feat, and it deserves to be celebrated.
These are some of the best movies and TV shows that have not only depicted the challenges and struggles of single parenthood but have shown the inspiring side of being a single mom. Check out this list when you need some inspiration and to lift your spirits.
Some of our favorite single mom movies:
Erin Brockovich (2020)
This movie starring an amazing Julia Roberts is an oldie but goodie. It's one of the most uplifting, women-empowering, and inspiring movies for all single moms ever. What's more, it is based on a true story. The movie is about having guts and how far it can take you.
Erin Brockovich, an unemployed single mum of three, is desperate for a job. Landing one as a secretary in a law firm, Erin finds herself up against a multibillion-dollar corporation responsible for poisoning the local water supply. No spoilers! Must-watch.
Agata Szczepanek, Resume Now
Bruised (2021)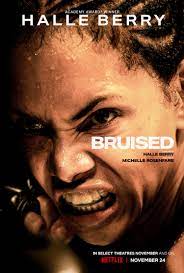 This movie stars real-life single mom Halle Berry as Jackie Justice. She is an MMA fighter who wants one last shot at redemption. When her young son Manny, who she walked out on years ago, returns to her doorstep. Jackie must conquer her demons to find her inner strengths and become the mother she wants to be.
The pure physical intensity of this movie is impressive, plus it was Halle Berry's directorial debut. This is a must-see!
Gilmore Girls (2000-2007)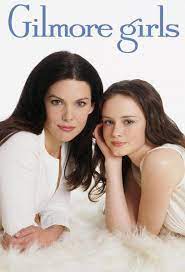 Set in a small town in Connecticut, this television show about family and friendship centers around Lorelai Gilmore and her daughter, Rory. While the show didn't get everything perfect, it's a great representation of a strong single mom.
This mother-daughter relationship is an inspiration to many. Lorelai's character in the show truly shattered the notion that single motherhood is a curse, instead showing that family is what you make of it.
The Book of Henry (2017)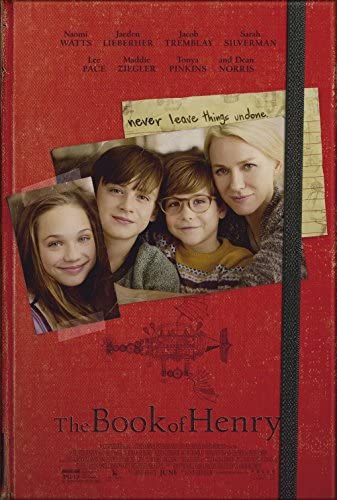 Juggling a job as a waitress and raising two boys on her own, struggling single mom Susan Carpenter is living a chaotic life. She depends on her 11-year-old genius son, Henry, to manage finances. Henry's innocent crush on the girl next door takes a terrible turn as they discover things are not always what they seem.
Susan discovers a book written by her son containing a plan to right a terrible wrong happening next door. She attempts to carry out the plan herself and finds new strength as a parent.
Little Man Tate (1991)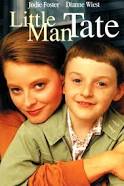 The first film Jodie Foster directed, "Little Man Tate," contains an element of an autobiography, she says. This is the story of a 6-year-old who is also a genius. Yes, another single mom movie about a child prodigy. Hear me out, this is another one of those great movies you need to add to your must-see list. Dede is a sole parent trying to raise her son Fred.
She is determined to make sure that Fred has all the opportunities that he needs. In the movie, this single mom tries to make sure her son isn't taken advantage of by people who forget that despite his extreme intellect, emotionally and physically, he's just a young boy.
I feel a lot of connection to this movie because I was often treated like a little adult growing up, which caused a lot of emotional turmoil in my life.
Maid in Manhattan (2002)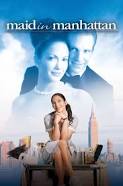 Marisa Ventura (Jennifer Lopez) works as a maid in a posh Manhattan hotel as a single mother born and raised in New York City's boroughs. On one fateful day, Marisa meets Christopher Marshall (Ralph Fiennes), heir to a political dynasty, who believes that she is a hotel guest. They are thrown together by fate for a magical night of romance.
After Marisa's true identity is revealed, the two discover that their social status is worlds apart because they come from entirely different backgrounds. I love this movie because it truly highlights the struggles of a strong working mother. This is absolutely a rags-to-riches story that feels like a more modern-day Cinderella story.
Room (2015)
This incredible movie shows a true mother's love as Brie Larson cares for her six-year-old son, Jack, played by Jacob Tremblay. Both actors are incredible, and they know how to deliver an emotional performance. This is the story of a woman and her young son who are finally freed after spending seven years in an enclosed space. It's a beautiful thing when the young boy is finally able to see the outside world for the first time.
The clincher comes when Jack is in the police car late at night and sees his mother run up to him; I'm a blubbering wreck every time that scene plays. It's one of my favorite movies of all time, and the book is even better and well worth a read.
Joy Were, Getpaydayloan
Enough Said (2013)
Eva played by Julia Louis-Dreyfus, is a masseuse whose daughter is about to leave home. While Eva seems happy, she's dreading an empty nest. Unexpectedly, Eva begins a romance with Albert, played by James Gandolfini. But it turns out Albert's ex, who happens to be a client of Eva's, is badmouthing him all the time, so she starts to doubt her new relationship.
It's Complicated (2009)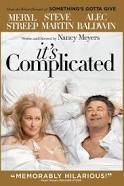 Meryl Streep plays successful restaurateur Jane, who has been divorced from Jake, played by Alec Baldwin, for many years. They've remained friends, and a seemingly innocent encounter turns into an affair. Jane has become "the other woman" in the now-remarried Jake's life.
Meanwhile, Adam, played by Steve Martin, an architect hired to remodel Jane's kitchen, is still recovering from divorce in his own life. Now, as he is falling in love with Jane, he realizes that he is part of a love triangle. I love that this movie focuses on an older couple, whereas most of the movies and shows are based on a young single woman.
Single Moms Club (2014)
Tyler Perry's 2014 comedy brings us the story of five beautiful real single mothers, all coming from different backgrounds. When their children are about to be expelled for rule infractions, five single mothers must agree to organize a dance and fundraiser for the school.
Despite their differences, the women have one thing in common: a need for support and an understanding ear. They form the Single Moms Club as a support group to help each other while they reclaim their freedom. Eventually, they start to see that maybe love is possible again.
Mamma Mia (2008)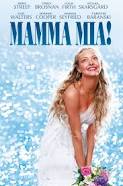 Donna, played by the amazing Meryl Streep, is an independent hotelier in the Greek islands. She is busy preparing for her daughter's wedding with the help of two old friends. Meanwhile, Sophie, bride-to-be, has a plan for her own.
In hopes of meeting her real father on her wedding day, she secretly invites three men from her mother's past. This is considered a jukebox musical romantic comedy film, so be ready to laugh, cry, and have some fun all at the same time. This is a great pick-me-up film!
Where the Heart Is (2000)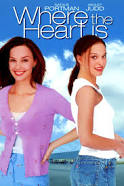 Novalee Nation, played by Natalie Portman, is literally left barefoot and pregnant in a Wal-Mart parking lot by her then-boyfriend, Willy Jack Pickens, played by Dylan Bruno. Novalee manages to live within Walmart until her baby's abrupt arrival turns her into a media darling.
Novalee and her newborn daughter are taken in by Good Samaritan nurse Lexie (Ashley Judd). It doesn't take long for Lexie and Novalee to form a life-changing bond of friendship and sisterhood.
Mermaids (1990)
The movie Mermaids is perfect if you are a single parent of teenagers. Mrs. Flax drags her angsty daughter to a small town in Massachusetts in 1963 to start over after yet another failed relationship.
When Mrs. Flax (Cher) begins dating a local shopkeeper, Charlotte, played by Winona Ryder, and her 9-year-old sister, Kate, played by a young Christina Ricci, hope that they can finally settle down. It is only when Charlotte's attraction to an older man gets in the way that the family learns to accept each other for who they really are.
Mom (2013-2021)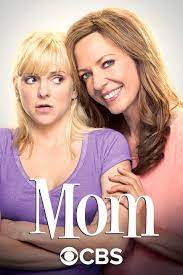 This show ran for eight seasons and stars Christy, played by Anna Faris. As a single mom, we see her deal with addiction and sometimes with her crazy relationship with her estranged mom Bonnie. When Christy's teenage daughter discovers she's pregnant, things get even more chaotic. This is a great show for a good laugh.
Tribhanga-Tedhi Medhi Crazy (2021)
This is a trilingual film directed by Renuka Shahane. The story explores the challenges of being a mother through three generations. As Anuradha's mother goes into a coma after a stroke, she must assess how their troubled relationship may be affecting her relationship with her own daughter.
Helicopter Eela (2018)
Eela put her dreams of becoming a singer on hold to get married and start a family. As a result of her husband's unceremonious departure, Eela becomes overprotective of her son Vivaan. She even decides to join the same college as him to complete her own studies.
To help Eela realize her dreams and figure out who she is, her son decides to leave for a while. A wonderful story of a woman refinding herself and her authenticity.
Tumbleweeds (2000)
This is a lesser-known film, about the struggle of single mother Mary Jo Walker played by Janet McTeer, and her daughter, Ava played by Kimberly J. Brown. Mom keeps dragging her 12-year-old daughter from place to place as she tries to escape past boyfriends.
Mary Jo starts dating a trucker who has helped with their latest move, while Ava adjusts to her new school. This is a touching movie about the realities of a tough mom-daughter relationship.
Nil Battey Sannata (2015)
Swara Bhaskar plays Chanda, a single mother who works as a domestic helper. She just wants to give her daughter the life she never had. Her daughter, however, seems unmotivated because she feels she'll never get ahead in life because of her social status.
Chanda enrolls herself in her daughter's school and enters a competition to help her study harder.
Fatherhood (2021)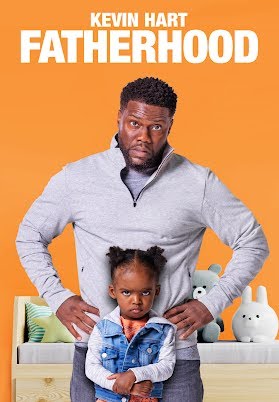 Even though this isn't a single mom movie, it feels totally worth including. A widowed dad copes with raising his daughter as a single parent. Based on the 2011 memoir Two Kisses for Maddy: A Memoir of Loss and Love by Matthew Logelin, this touching movie follows the everyday struggle of a man who is trying to figure out parenthood and a life without his partner. A great story about human resilience.