Helping moms heal trauma to live happier & healthier lives
Explore articles to help you improve your mental health, practice mindfulness, break generational trauma, and be the best version of yourself. Plus, a little bit of woo-woo stuff.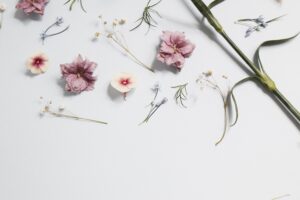 Have you ever felt defeated when you try to create a change in life & wished you could get results quicker?
It can feel impossible to create your dream life when you struggle to stick to new habits. You aren't alone. Over the past decade, I struggled to figure out how to create life long change too. Until one day, after years of studying, professional training, certifications, and most importantly life experiences, I figure it out.
Read More »