Ready for healing tools & guidance that jumpstarts your trauma healing journey + helps you reclaim your life?​
If you're ready to feel more empowered, confident, and supported, while tackling hard things—you're in the right place.
Unlock Transformation: Heal your Body, Mind, & Spirit from the Impact of Trauma
with the Mindful Evolution Program
does this sound like you?
You've been working to heal, you dream of more, but you continue to struggle—You are ready to break through your own ceiling.
I see how you've been grinding SO hard to get through each day carrying the weight of your trauma. You are recognizing how it's impacting your kids and your relationships, and you've been exploring healing tools, but you know you need more.
To get to the next level you need three things:
You are ready for so much more
You are strong and courageous, you are ready for a clear map to help uplevel your life, career, and relationships. You're ready to...
Taking this step forward means...
And every moment you wait, it's costing you…
You're at your favorite spot, sipping your morning coffee.
You're not just starting your day; you're stepping into a community that's like a warm embrace.
You feel the connection with like-minded individuals, the hope that comes from shared experiences, and a sense of safety and support that's as reassuring as a trusted safety net.
It's the empowering, positive atmosphere where you know your journey is not a solo expedition but a shared adventure toward a brighter future.
You embracing each day with a newfound energy and hope. 
You show up with confidence, no longer hesitating to ask for what you need, because you've discovered that your voice matters. 
You navigate life with greater resilience and enthusiasm.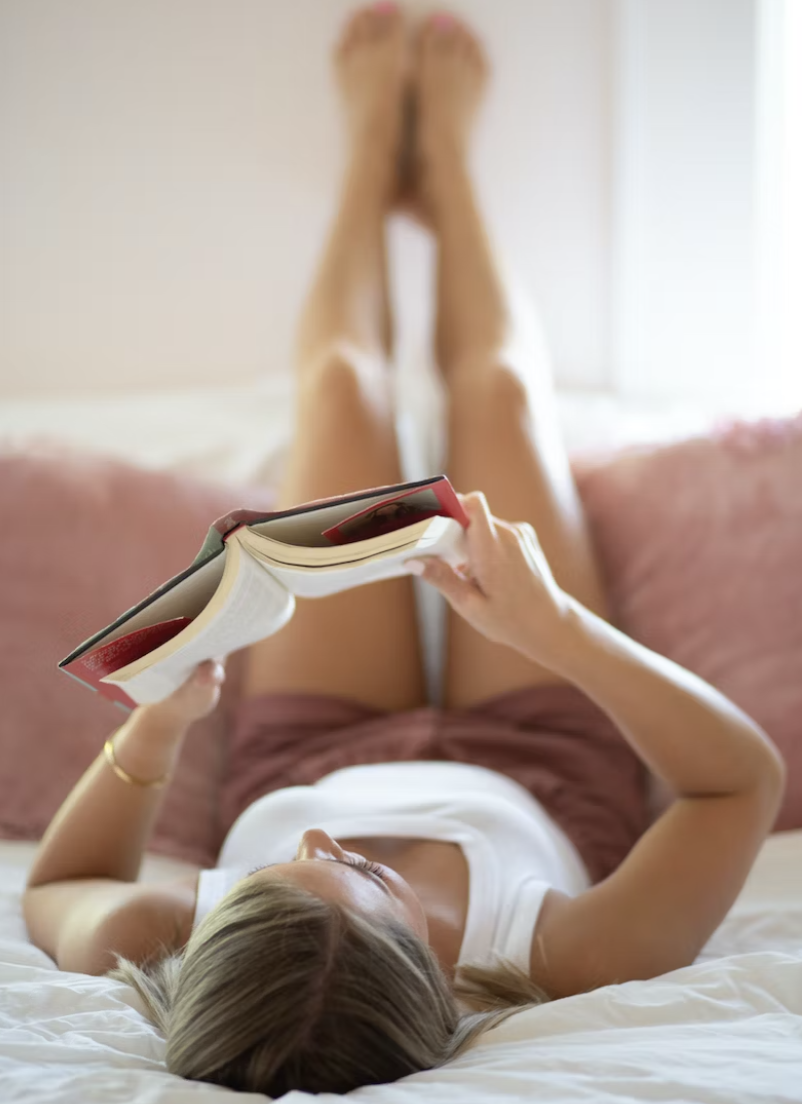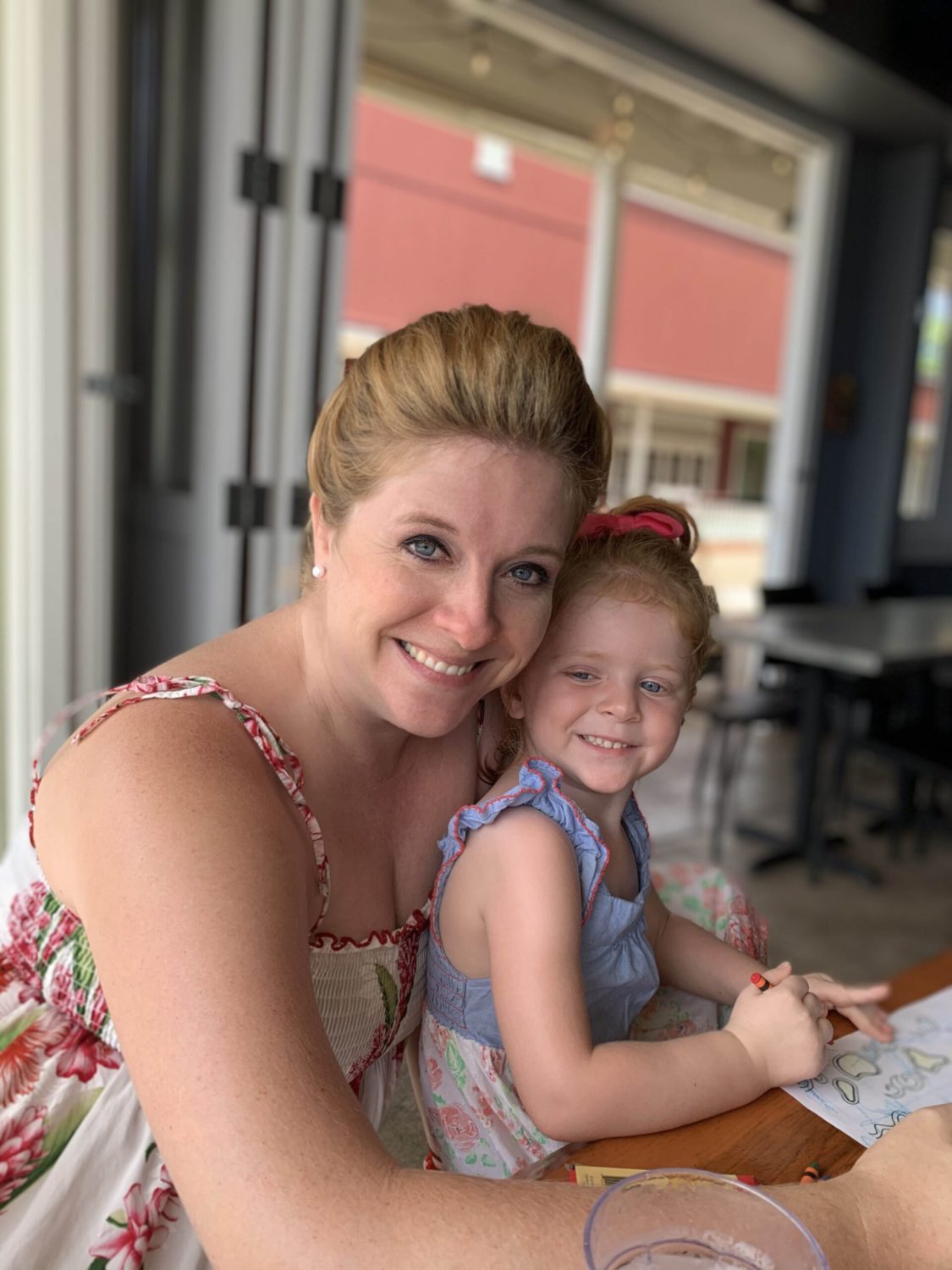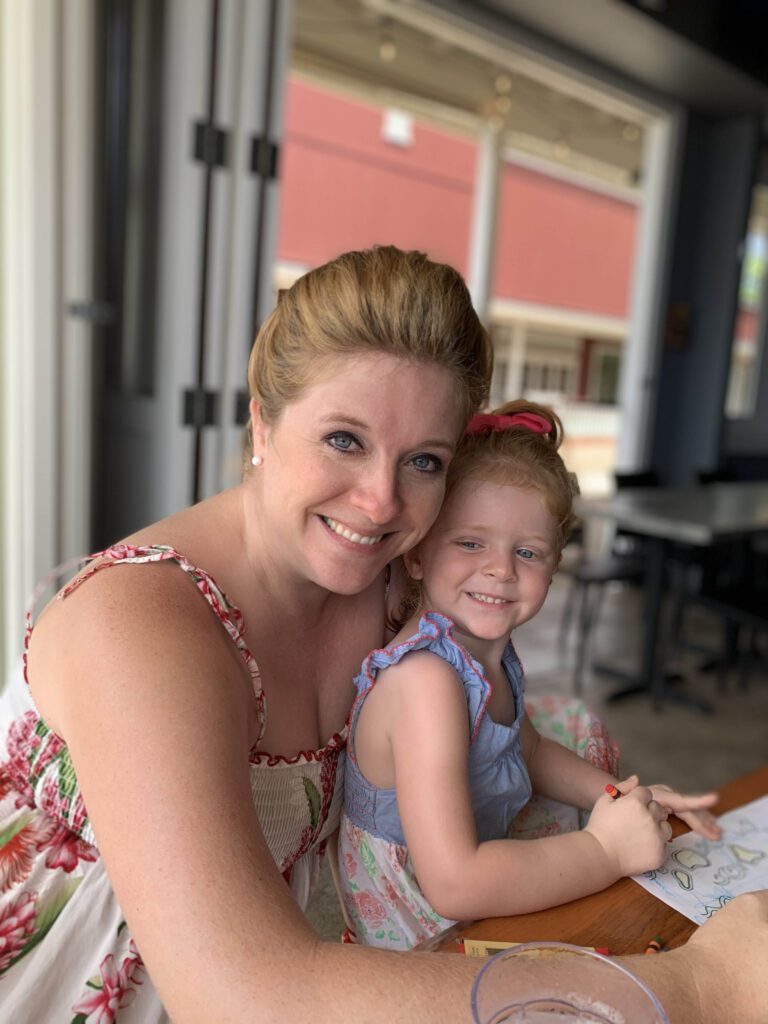 I'm thrilled you are here.
It means that you are ready to embrace life and experience more for you and your children.
I understand that finding a new path toward healing can bring a mix of excitement and uncertainty. 
You may be wondering… Is a brighter future even possible? Is it worth taking a leap of faith to lead a happier and pain-free life?
I spent 15 years in therapy, taking anxiety & depression medication—I was essentially just existing, not truly living.
I felt like I was merely biding my time, waiting for something more meaningful and desperately hoping that life would change. 
It all changed when my health began to decline rapidly…
I found myself at a crossroads. I could find the courage to seek answers or accept a life confined by the limitations of my body and mind.
In my quest for healing, I discovered more than I could have ever imagined—a path not just to live but to thrive. 
Now I'm sharing it with you. A holistic approach to healing, mind-body-spirit.
Ready to make some magic happen?
Mindful evolution program
monthly membership program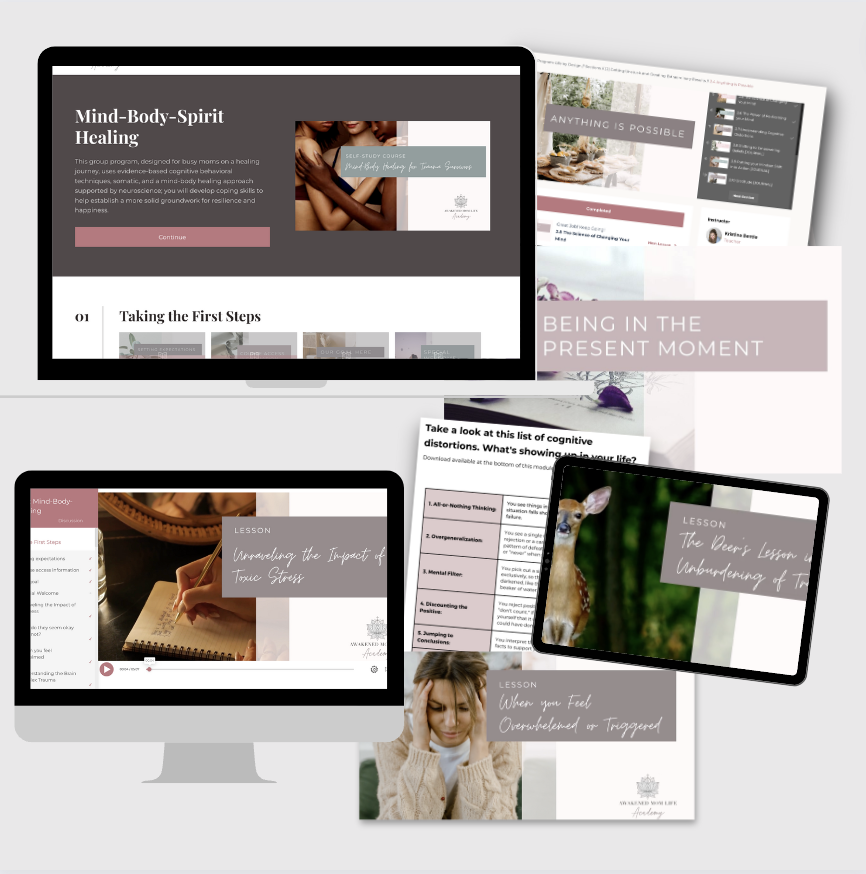 Each month, you'll gain access to new course material that builds on the concepts from the previous month. This progressive approach ensures a comprehensive and structured learning experience for your personal growth.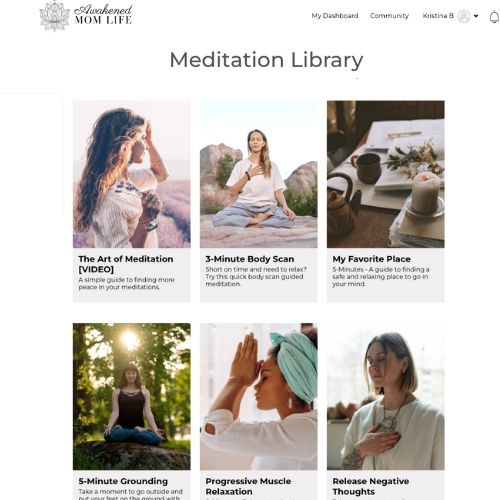 Guided Meditations & Somatic Exercises
Experience the power of somatic healing and guided meditations that align with your growth stage. Each month, you'll receive a new material, perfectly attuned to your current point on the journey towards personal growth helping you reconnect with your body.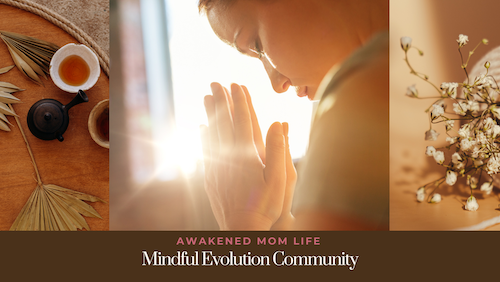 Connect with like-minded women on our private FB group. Share experiences, gain valuable insights, and find support from a welcoming community dedicated to healing and personal growth.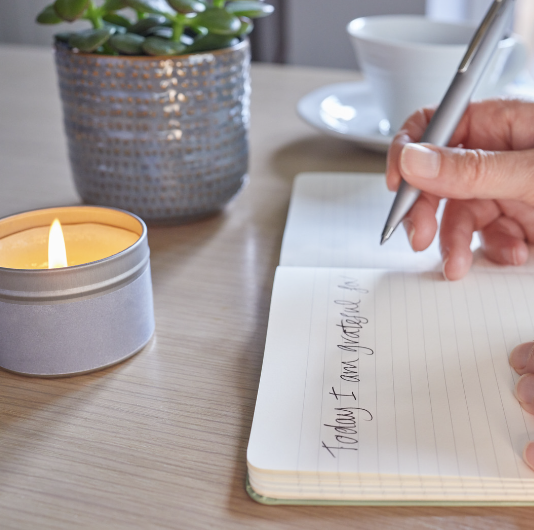 Harness the power of self-expression with our thoughtfully designed journal prompts. These prompts are your key to unlocking deeper insights, fostering self-awareness, and nurturing your healing journey.
Each month, we release lessons designed to nurture your well-being. Our self-care releases are thoughtfully crafted to provide valuable insights and practical tips to enhance your growth journey.
Topics include: Somatic healing, Reiki energy healing, EFT (tapping) for healing, Sound healing, Mindful movement, and more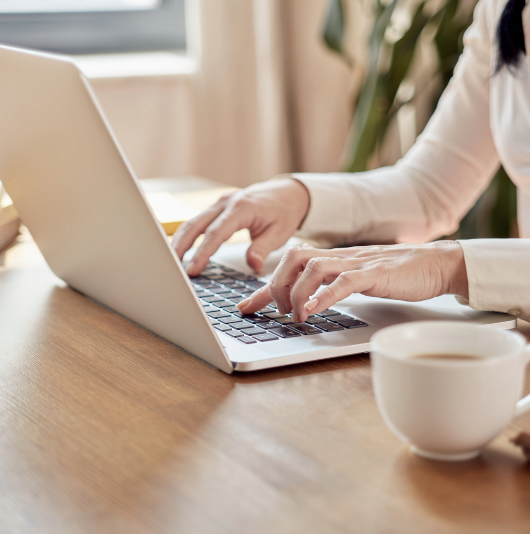 Stay connected with our dedicated team through email support. We're here to help answer any questions you might have.
"Through Kristina's guidance I have clarified my goals and objectives and just this afternoon submitted a proposal for work with my ideal client, I felt comfortable presenting it with limits and authenticity. I am very excited to see what the next few weeks with her program reveal to me about myself and really looking forward to this next chapter of my life where I am more comfortable in my own skin. Thank you!!"
"Kristina is a natural leader, who excels at connecting with people and helping them reach their full potential. She is a great motivator, and her enthusiasm is contagious!"
"Kristina is a fantastic teacher. She is a loving, kind, kick-in-the-pants leader who not only inspired me to dream bigger, but showed me how I could actually make those dreams into a reality. She is a great combination of encouragement and practicality who brings serious results!"
"I was experiencing a lot of work related stress and anxiety which was affecting my personal life and my health. With Kristina's guidance, I found a path that has brought me more satisfaction in both my professional and personal life. She helped me identify my strengths without focusing on my weaknesses. She helped me put together an action plan with realistic goals that helped me become a better employee and better person overall."
"Kristina, you embodies what it is to be a strong woman, and you always advocate for what you think is right, both on a professional level and a human level. As a woman who still struggles to feel like I belong in the tech world and who still struggles to find my voice, I look to you and remember that I belong here and that I can achieve greatness. So thank you for being such a positive role model to me and for just being you."

This isn't a fit for you if...
If this isn't the right program, that's okay. If this isn't the right time, that's okay.

**If you are feeling suicidal and in crisis, please contact a medical professional for help. When you are in a state of crisis, your body is flooded with stress hormones like adrenaline and cortisol. This makes it harder to think clearly, concentrate, and remember information. This is why our program won't be beneficial right now. It's essential to find medical care to get into a more regulated state so you can participate fully.
If you need immediate help, dial 988, or visit 988 Suicide & Crisis Lifeline for live chat.
bridging science & healing for lasting recovery
The Holistic Trauma Reset™
Our entire program is built this proven science based approach. This groundbreaking methodology to healing from trauma is built on three key components that guide you on a journey of transformation.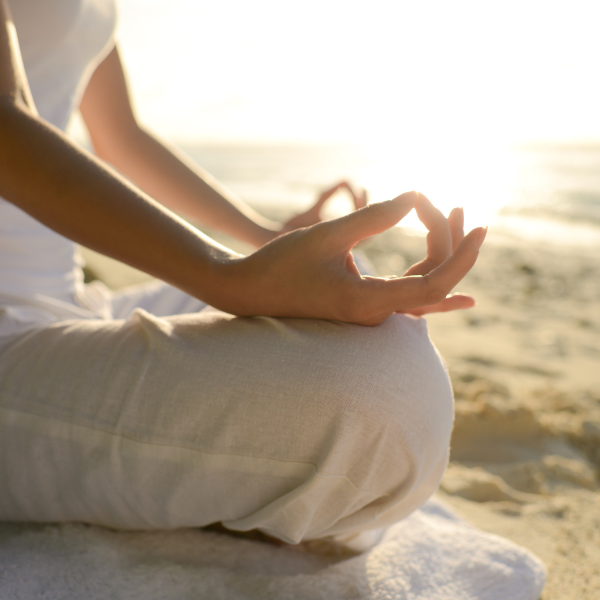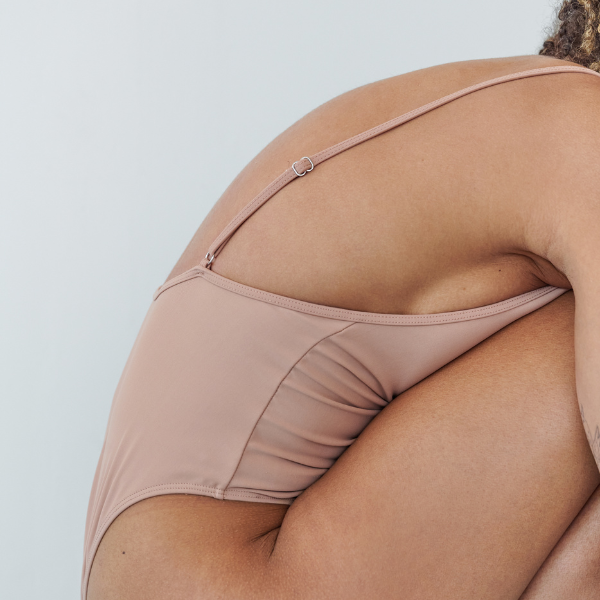 Release the biological imprint of trauma.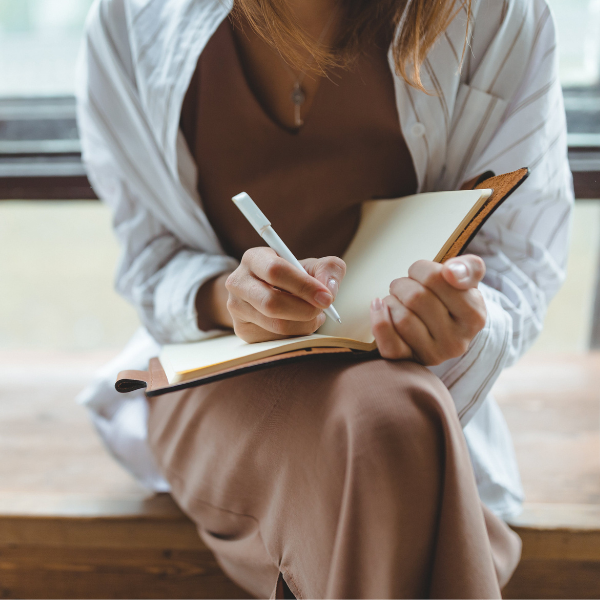 Reprogram your thoughts and beliefs.
Unlock your full potential
Mindful Evolution program
A monthly membership & supportive program for women healing from complex trauma.
• Explore how trauma reshapes your brain, influences your behavior, and learn actionable steps for healing.
• Discover the symptoms of childhood trauma in adulthood and how you can finally heal.
• Explore the science of creating long-term change by re-wiring your brain using neuroplasticity
• Re-discover your true self and learn to embrace the life you deserve
• Learn why you struggle with relationships and how to build trust safely
• Create balance in your life and set boundaries
• Discover how to face your fears wthout your body and emotions hijacking your life
a trauma-informed safe space
Jump Start Your healing today
Enroll in now in the Mindful Evolution Program
Mindful Evolution program
3-Month Pass
Choose your plan & get started right now!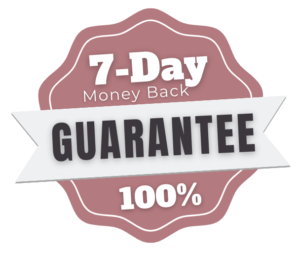 We don't want unhappy money or unhappy members. If this program doesn't meet your expectations for any reason, then reach out to us, hello@awakenedmomlife.com, and we'll refund your money. No questions asked.
Why 7 days?
Out of respect for the class and the women engaging in the program, I want to be fair and make sure students are committed to the program and not joining to casually view the content and leave.