A monthly membership & supportive community for moms healing from complex trauma: discover deep personal growth, healing, and support.
Does life feel like an emotional rollercoaster?
Do you wake up unfulfilled, overwhelmed, frustrated, and emotional each day? Are you struggling to understand why you do the things that you do? You feel stuck and unsure even when you are passionate about creating change.
I've been there.
You are operating on a broken and shaky foundation.
As an adult survivor of complex trauma, you experience life through a different lens. Your body learned to live in a chronic state of protection and fear meaning your brain has adapted to be hyper-vigilant.
The result creates ripples of impact in every single area of your life, from your behavior and emotional reactions to how you show up in relationships.
This means you keep repeating the same unhealthy habits no matter how desperate you are for change because your brain is desperately working to keep you safe. There is a disconnect between your brain, body, and nervous system.
Traditional healing methodologies can do more harm than good
Traditional healing methodologies of Western Medicine separate the mind and the body, and doctors don't take into account how emotions impact your overall well-being. They treat the body with the assumption that the brain, body, and nervous system are operating together.
This approach is extremely problematic and counterproductive, especially for childhood trauma survivors.
Adding fuel to the fire, because of high cortisol levels running through your body for prolonged periods, trauma survivors are at higher risk of developing health issues, including autoimmune diseases, rare conditions, and other physical disorders.
Without recognizing the mind-body connection, doctors often medically gaslight trauma survivors, leaving them feeling crazy, hopeless, and frustrated.
Discover the power of the Mindful Evolution Membership.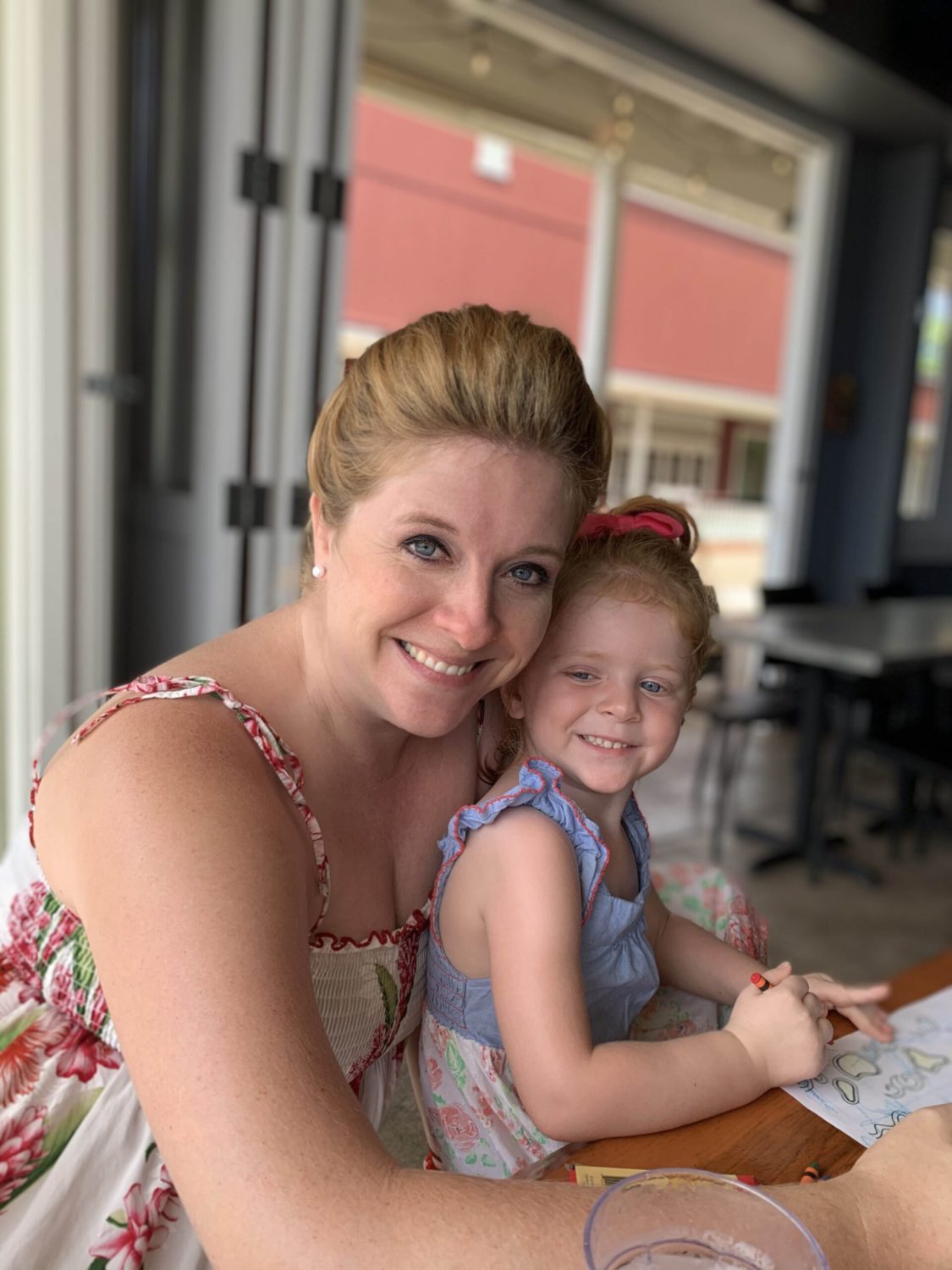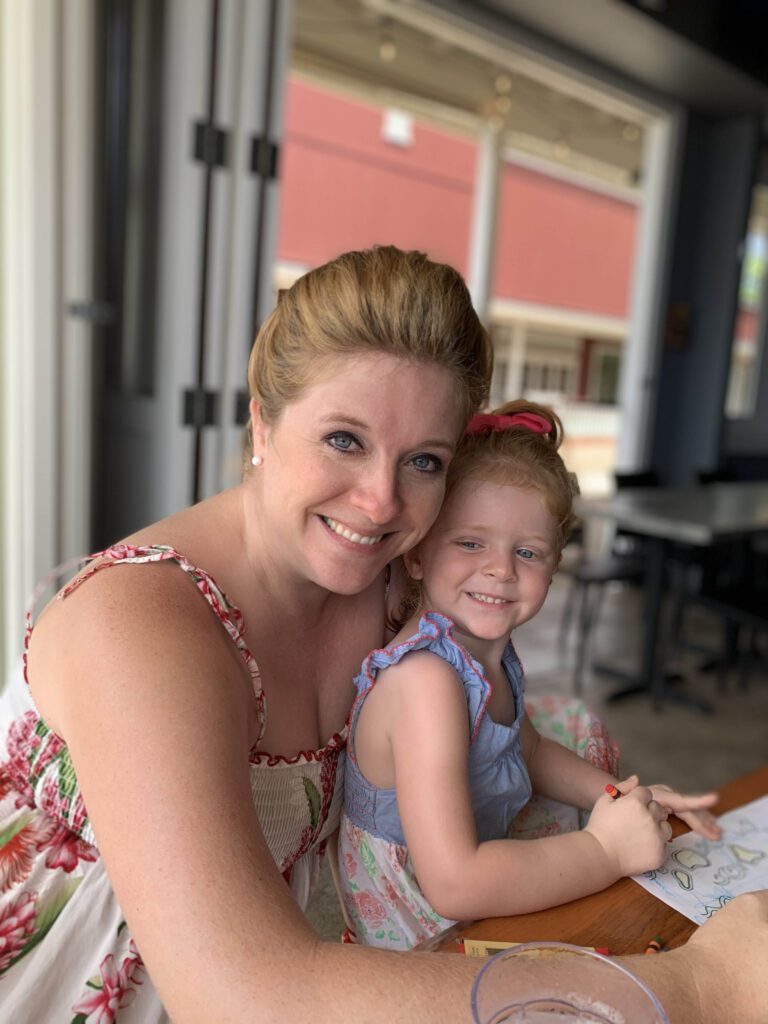 I'm Kristina & I've been in your shoes.
SURVIVOR OF CHILDHOOD ABUSE & NEGLECT, WIDOWED AT 24, SUICIDE ATTEMPT SURVIVOR, DISABLED MOM
My journey has not been simple by any means. I have been through the depths of hell and came out the other side to see the beauty of life.
I spent years depressed and anxious, bouncing from job to job, hoping to find something that wouldn't push me into a mental breakdown. As an over-achiever, I always pushed myself…
On the outside, I did my best to mask and pretend like everything was okay. However, on the inside, I lived in constant fear. My anxiety controlled my life.
I was terrified of being a bad mom and messing up my daughter.
Connecting with your true authenticity completely changes how you show up in life.
Lost and extremely insecure



Confused, asking, "why can't I do this like everyone else?"
Emotional and overwhelmed

Frustrated with my nasty inner critic



Sick with constant worry
Like my dreams were impossible
Hopeless

Alone and misunderstood



Like I would fail as a mother
Like there had to be more…
Hid behind perfectionism
Looked to my achievements to feel worthy
Climbed the corporate ladder of success while feeling like a fraud
Always had to win
Put on the front of being "in control of my life"
Wouldn't admit to failure or needing help
Wouldn't ask for help
Isolated myself more and more
You're in the right place.
Everything changed when I finally discovered... how trauma had shaped my life​
For years I sought help through therapy, motivational speakers, self-help books, and doctors. Whenever I felt like I was taking a step forward, I would ultimately take two steps back.
When I discovered trauma-informed care, things began to change. But, I found yet another hurdle, trauma-informed health providers are challenging to find, and they still only address one piece of the trauma puzzle at a time.
After I began piecing together the puzzle, I knew I was on to something, and I knew I had to share it.
Today, I teach women worldwide how to use a trauma-informed holistic healing framework as a superpower to live happier and more fulfilling lives.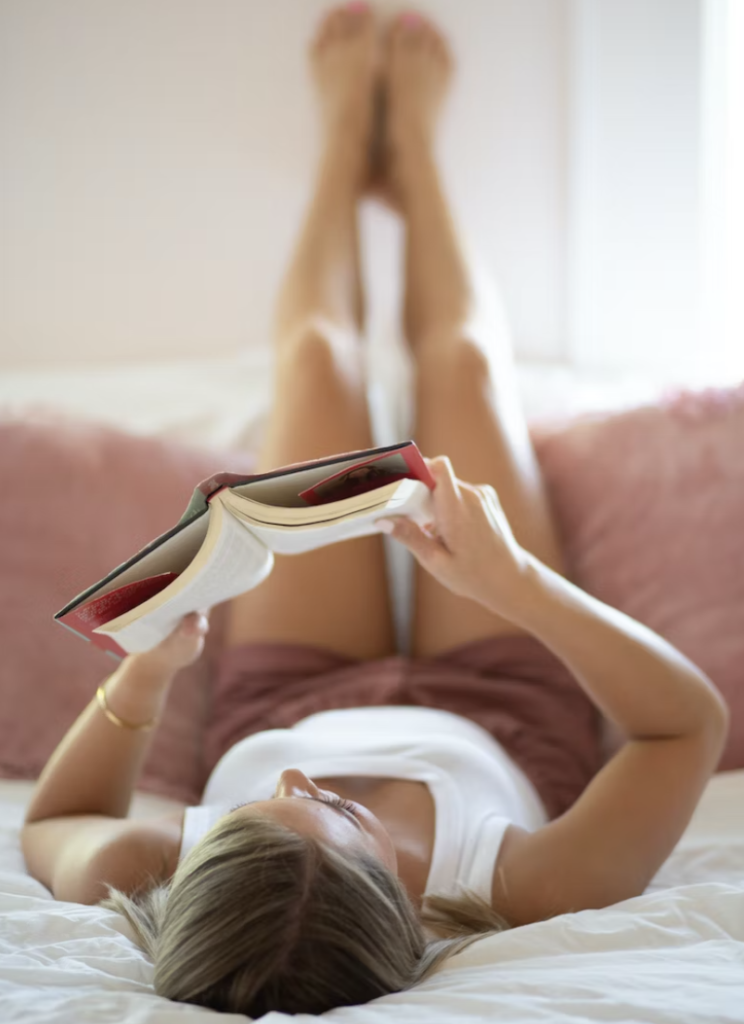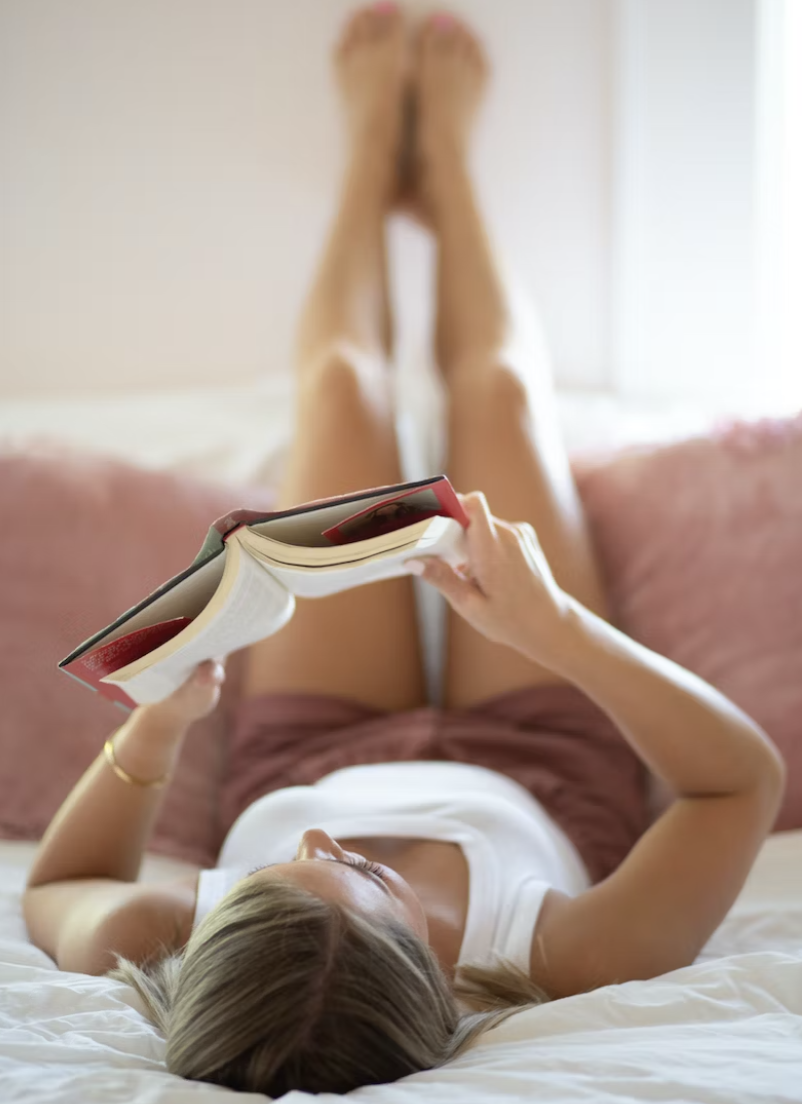 Trauma survivors can't heal in a vacuum. You need a trauma-informed holistic approach to heal the brain, body, and nervous system disconnect.
This is how you finally embrace your true self, learn to experience happiness, and stop living in constant fear.
unlock your full potential
Mindful evolution membership
Discover how trauma has changed your brain and why it impacts your behavior and what you can actually do about it
Explore the science of creating long term change
Re-discover your true self and learn to embrace the life you deserve
Learn why you struggle with relationships and how to safely build trust
Create balance in your life and set boundaries
Discover how to face your fears without your body and emotions hijacking your life
a trauma-informed safe space
Jump Start Your healing today
Enroll in now in the Mindful Evolution Membership
This program is
PERFECT
for you if you are...
Determined and ready to make a change in your life
Ready to be excited about the future and can see, even a tiny, glimpse of hope
Absolutely sick and tired of feeling overwhelmed and burned out
Willing to step outside of your comfort zone in a safe and supportive environment
You want to be a part of a community of like-minded women who actually get you
You would love to have some motivation and accountability
You like the idea of a mix of self-paced learning with daily access and support
 
This program is
NOT
for you if you are...
Not ready for change (that's okay, sometimes it's just not the right time)
Too afraid to try new ideas
Not willing to think outside of the box
Want to avoid the hard work to make magic happen
Feeling suicidal and in crisis **
If this isn't the right program, that's okay. If this isn't the right time, that's okay.

**If you are feeling suicidal and in crisis, please contact a medical professional for help. When you are in a state of crisis, your body is flooded with stress hormones like adrenaline and cortisol. This makes it harder to think clearly, concentrate, and remember information. This is why our program won't be beneficial right now. It's essential to find medical care to get into a more regulated state so you can participate fully.
If you need immediate help, dial 988, or visit 988 Suicide & Crisis Lifeline for live chat.
"Through Kristina's guidance I have clarified my goals and objectives and just this afternoon submitted a proposal for work with my ideal client, I felt comfortable presenting it with limits and authenticity. I am very excited to see what the next few weeks with her program reveal to me about myself and really looking forward to this next chapter of my life where I am more comfortable in my own skin. Thank you!!"
"Kristina is a natural leader, who excels at connecting with people and helping them reach their full potential. She is a great motivator, and her enthusiasm is contagious!"
"Kristina is a fantastic teacher. She is a loving, kind, kick-in-the-pants leader who not only inspired me to dream bigger, but showed me how I could actually make those dreams into a reality. She is a great combination of encouragement and practicality who brings serious results!"
"I was experiencing a lot of work related stress and anxiety which was affecting my personal life and my health. With Kristina's guidance, I found a path that has brought me more satisfaction in both my professional and personal life. She helped me identify my strengths without focusing on my weaknesses. She helped me put together an action plan with realistic goals that helped me become a better employee and better person overall."
"Kristina, you embodies what it is to be a strong woman, and you always advocate for what you think is right, both on a professional level and a human level. As a woman who still struggles to feel like I belong in the tech world and who still struggles to find my voice, I look to you and remember that I belong here and that I can achieve greatness. So thank you for being such a positive role model to me and for just being you."
We take a holistic approach to re-training your brain, body, and nervous system. So you can address the root causes of your issues from every angle which significantly improves your physical, emotional, and mental health.
Improve Emotional Regulation​
You'll learn to re-wire your brain, body, and nervous system to react differently so you can become more resilient to stress. This allows you to process challenging emotions and situations better and ultimately lead a happier, healthier, and more fulfilling life.
Psychology safe environment
We focus on creating a psychologically safe space because it's  critical to healing from trauma. This is a place where you can share your experiences and emotions without fear of judgment or harm. It's our priority that you feel understood and heard so you can begin building trusting relationships with others.
Become a more present mother
You'll learn to be more present with your kids, connecting with their emotions to model healthy behaviors. This supports their development of resilience and problem-solving skills for a happier, healthier future.
Living authentically is essential for happiness. Trauma survivors often struggle because they've lived by others' expectations. Embracing your values and making authentic choices leads to greater fulfillment and purpose.
Breaking generational trauma is difficult but worth it. Addressing family trauma can create a brighter future for you and future generations!
Mindful Evolution Membership
Everything below is included — simply select the payment plan that's right for you!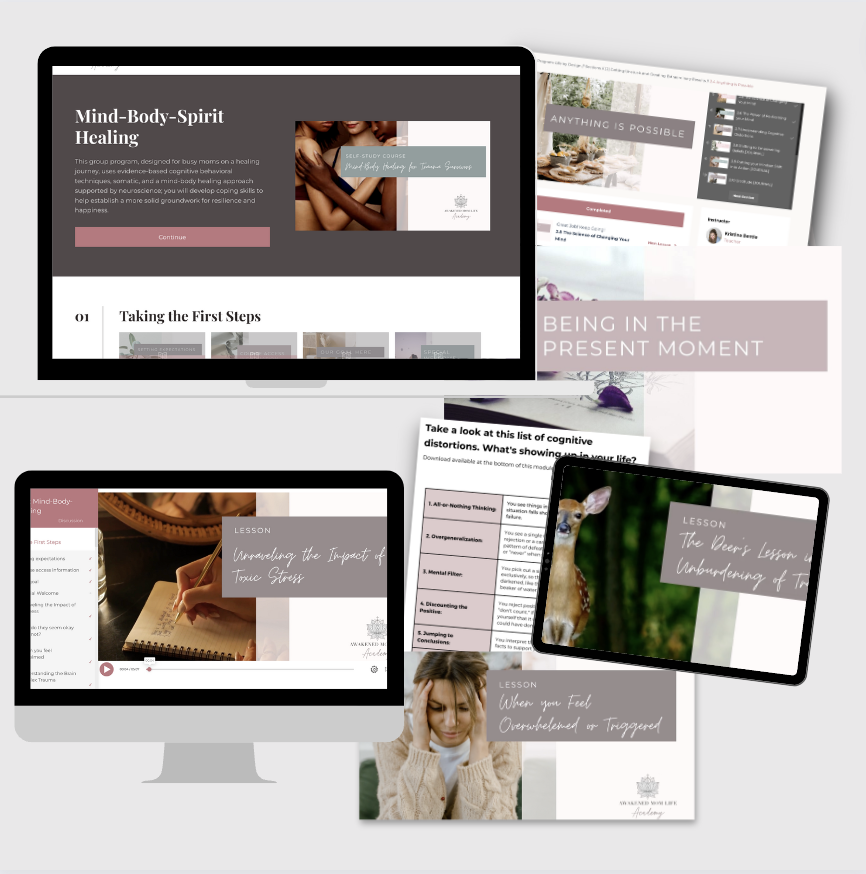 Each month, you'll gain access to new course material that builds on the concepts from the previous month. This progressive approach ensures a comprehensive and structured learning experience for your personal growth.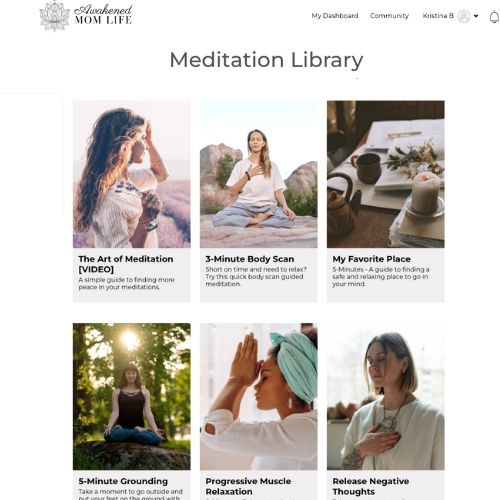 Experience the power of guided meditations that align with your growth stage. Each month, you'll receive a new meditation, perfectly attuned to your current point on the journey towards personal growth
Each month, we present a 1.5-hour workshop dedicated to your well-being. Topics include: Somatic healing, Reiki energy healing, EFT (tapping) for healing, Sound healing, Mindful movement, and more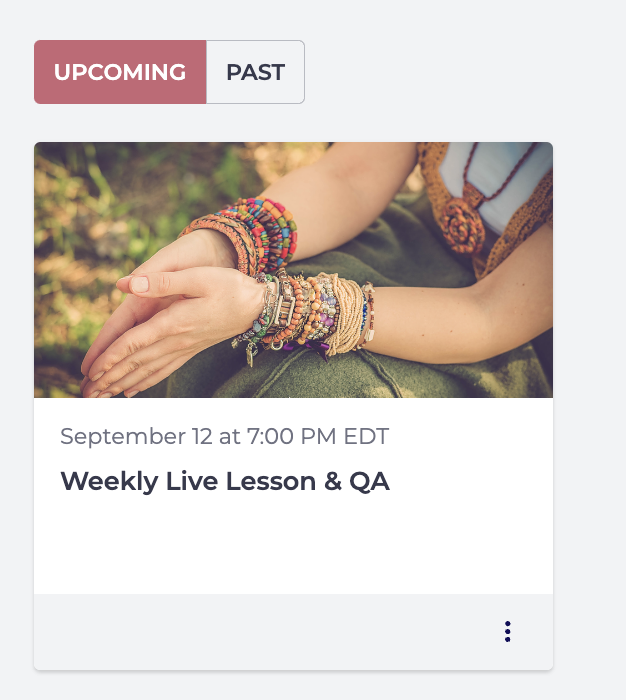 You're invited to join our weekly group training & QA sessions, designed to empower you with valuable insights and expert guidance while helping you connect with community members to expand your circle of positive influence. Topics include: Trauma-informed parenting, Holistic nutrition, Navigating difficult family dynamics, Affirmations and energy healing, and more.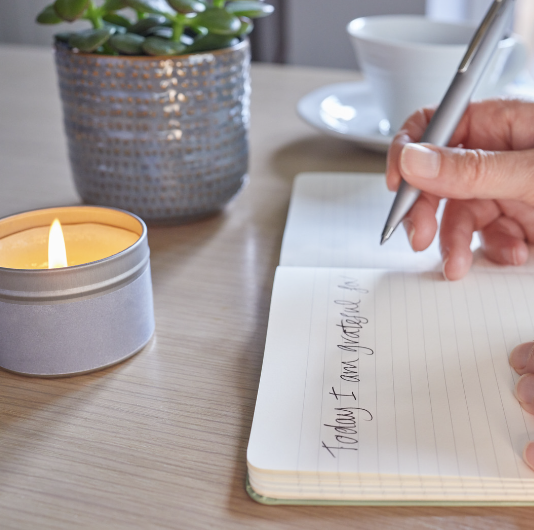 Harness the power of self-expression with our thoughtfully designed journal prompts. These prompts are your key to unlocking deeper insights, fostering self-awareness, and nurturing your healing journey.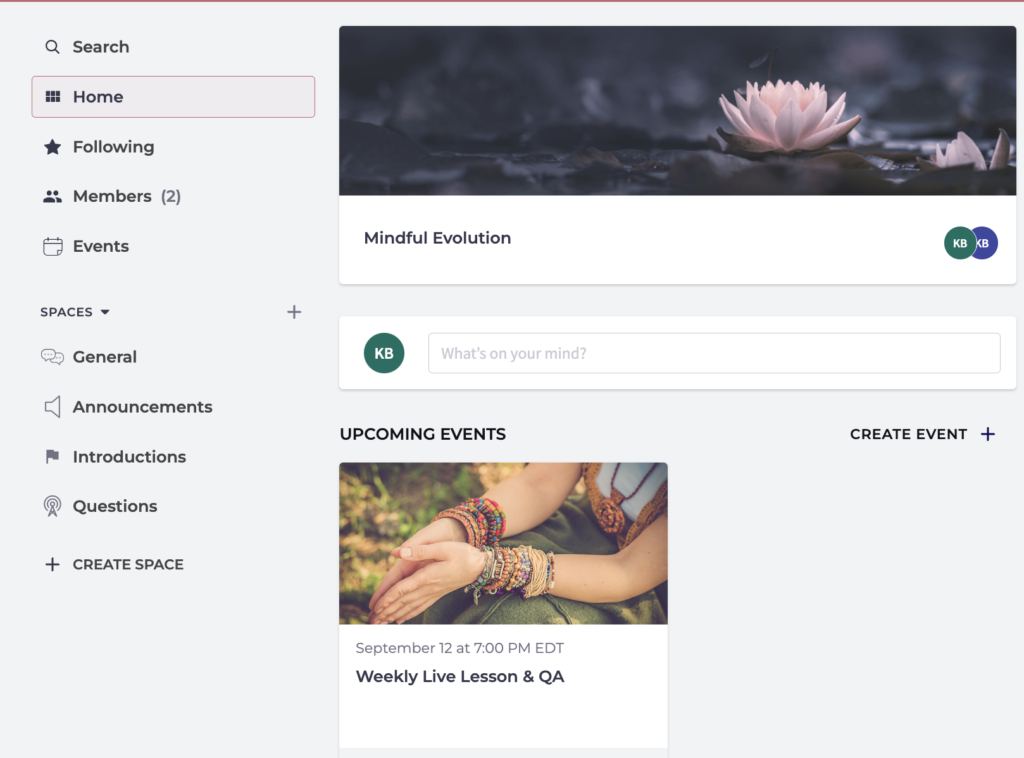 Connect with like-minded women on our private platform. Share experiences, gain valuable insights, and find support from a welcoming community dedicated to healing and personal growth.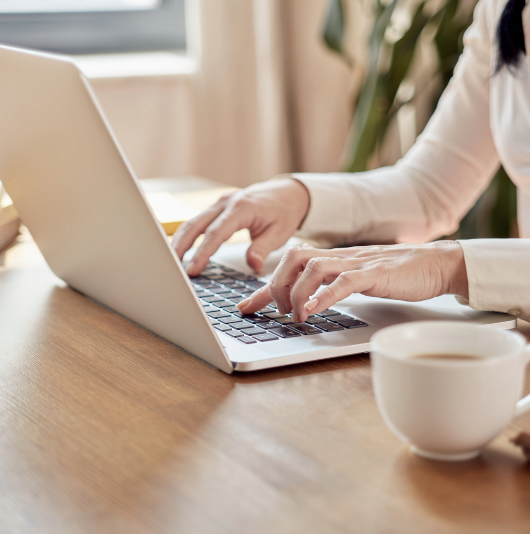 Stay connected with our dedicated team through email support. We're here to help answer any questions you might have.
Choose your plan & get started right now!
Introductory prices—for a limited time.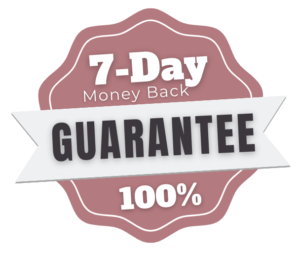 We don't want unhappy money or unhappy members. If this program doesn't meet your expectations for any reason, then reach out to us, hello@awakenedmomlife.com, and we'll refund your money. No questions asked.
Why 7 days?
Out of respect for the class and the women engaging in the program, I want to be fair and make sure students are committed to the program and not joining to casually view the content and leave.